Welcome to this year's roundup of the best electric commuter bikes. And whether you ride to work, school, or use your bike for errands, an electric commuting bike is the best, most efficient way to get around. The problem: there's too many to choose from.
That's why we created this comprehensive list of the best commuting ebikes. But it's more than a simple list of ebikes.
In this guide we'll be walking you through the in's and out's of what makes these ebikes the best for your commute. We'll go over how to choose the best style and power for your commute, and how to get the range you need on your rides.
And of course, we tested hundreds of bikes and ranked the top 5 commuter ebikes based on their power, range, special features, and price range. So let's dive head-first into the best commuter ebikes you need to know about: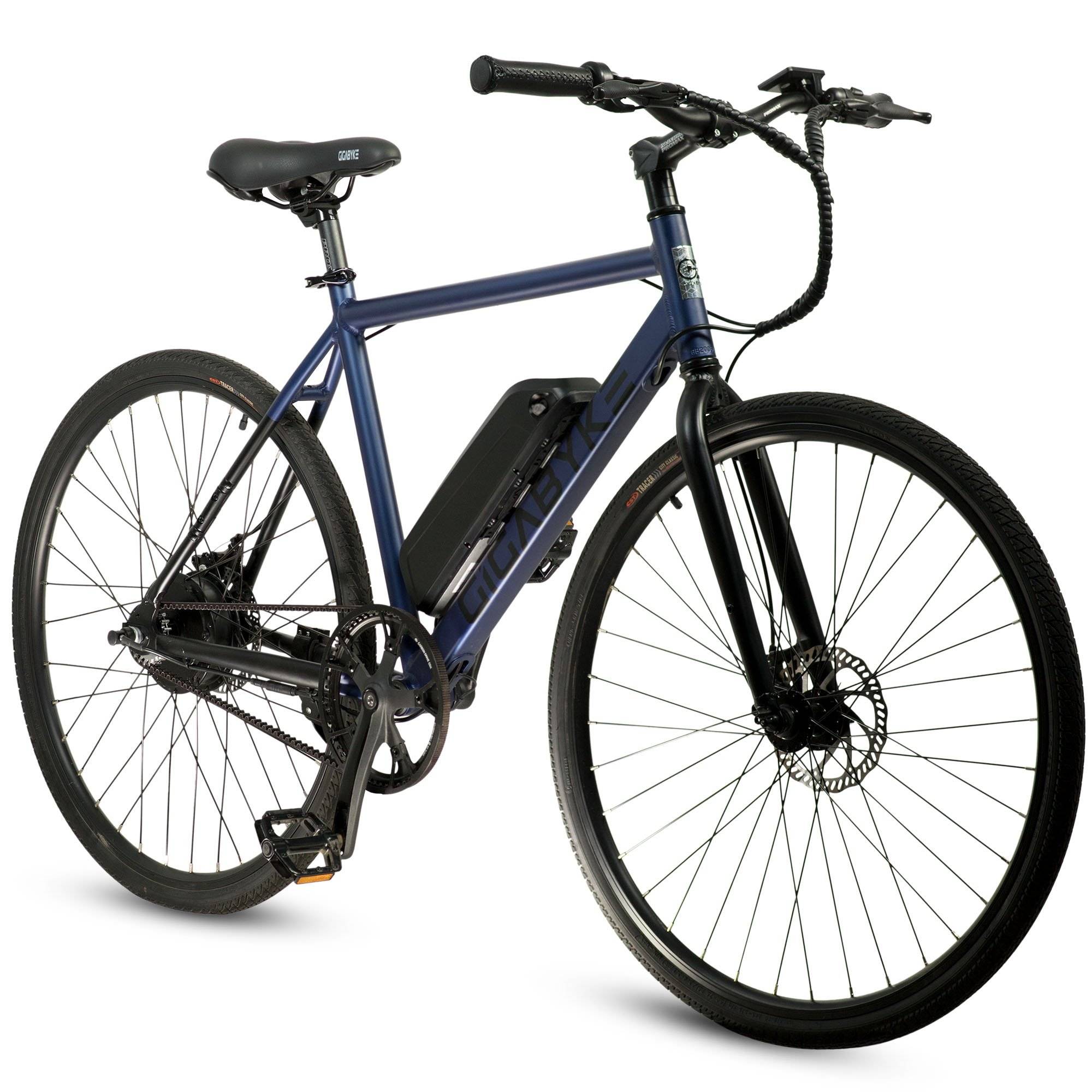 $1077.71 ⭐⭐⭐⭐⭐ (15 Reviews)
Power, range, and longevity come together in this lightweight electric bike any commuter needs.
Its 500w motor helps you reach speeds of up to 20 MPH, while its 5 speed pedal assist and 36V8.7aH battery helps you get a range of over 30 miles per charge. Unlike traditional chain-driven drivetrains, this ebike's got a carbon belt system for a smoother, quieter, and longer lasting ride.
With a lightweight 6061 road frame, 700x28c tires, and wide riser bars, this bike's easy to control on any surface. And starting at under $1100, this ebike's the perfect ride for commuting to work, school, the store, or any trip you take.
✔ Top Speed: 20 MPH
✔ Up to 30 Mile Range
✔ Carbon Belt-Drive System- stronger and longer-lasting than chain-drives
✔ Lightweight Assembly
✔ Perfect for city, town, and light offroad use
2. Best Compact Commuter eBike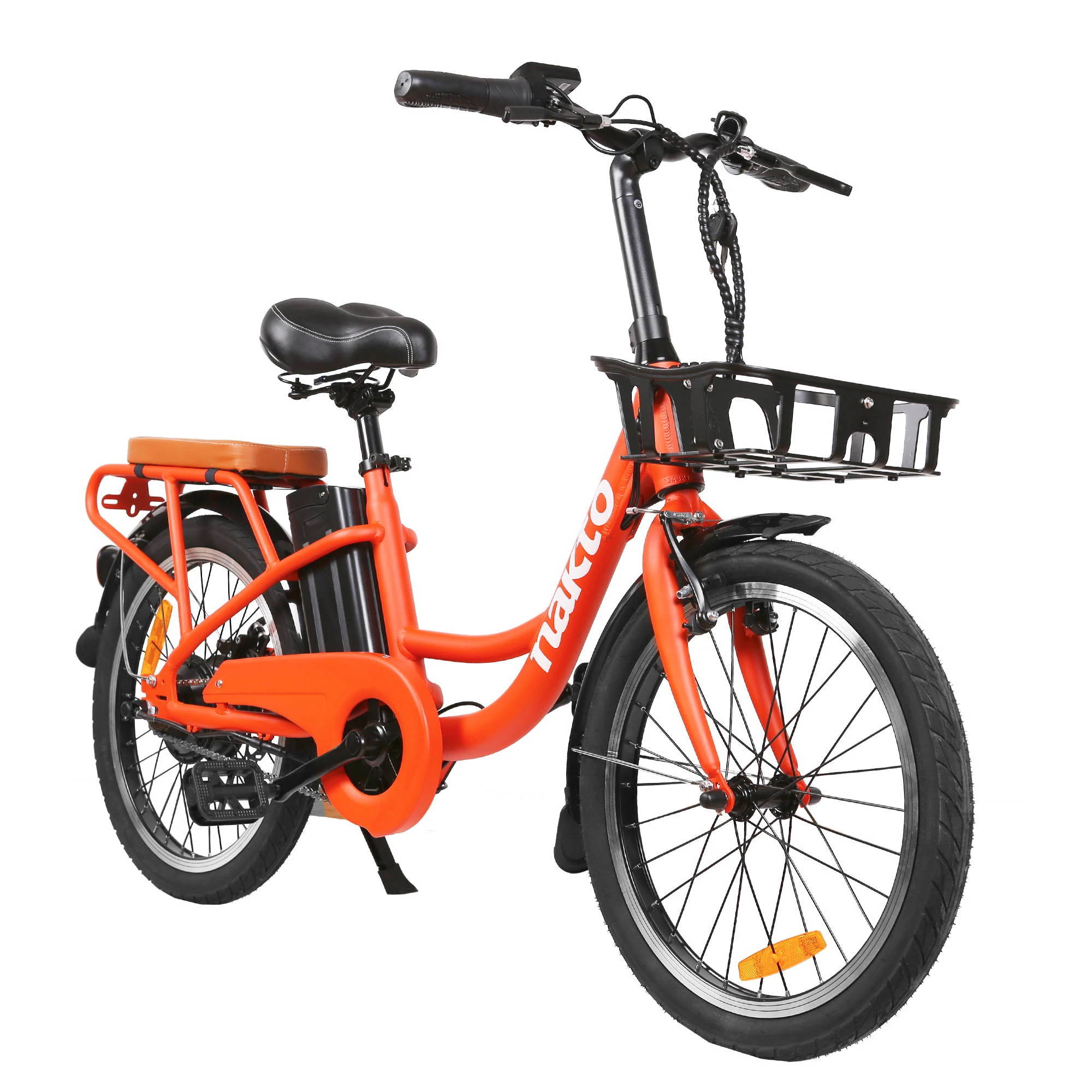 250W 20" City Cargo Pony EBike
When you're looking for a super compact ebike to commute around crowded city streets, this is the commuting electric bike you need.
At a height of only 38" tall, you have ultimate control over this pint-sized powerhouse. Its 250w motor is capable of reaching 10-15 MPH, while its 5 level pedal assist helps you climb hills and fly down inclines with 35nm of torque. It also has a carrying capacity of 250lbs., so it'll perform under pressure on nearly any commute.
And with a range of up to 22+ miles per charge, this bike is everything you need to commute long distances in a pint-sized package.
✔ Top Speed: 5-10 MPH
✔ Up to 22 Mile Range
✔ Max Torque: 35Nm
✔ 250lbs Carrying Capacity
✔ Perfect for shorter commuters or riders that want full control over their ride
3. Best All-Terrain Commuter Ebike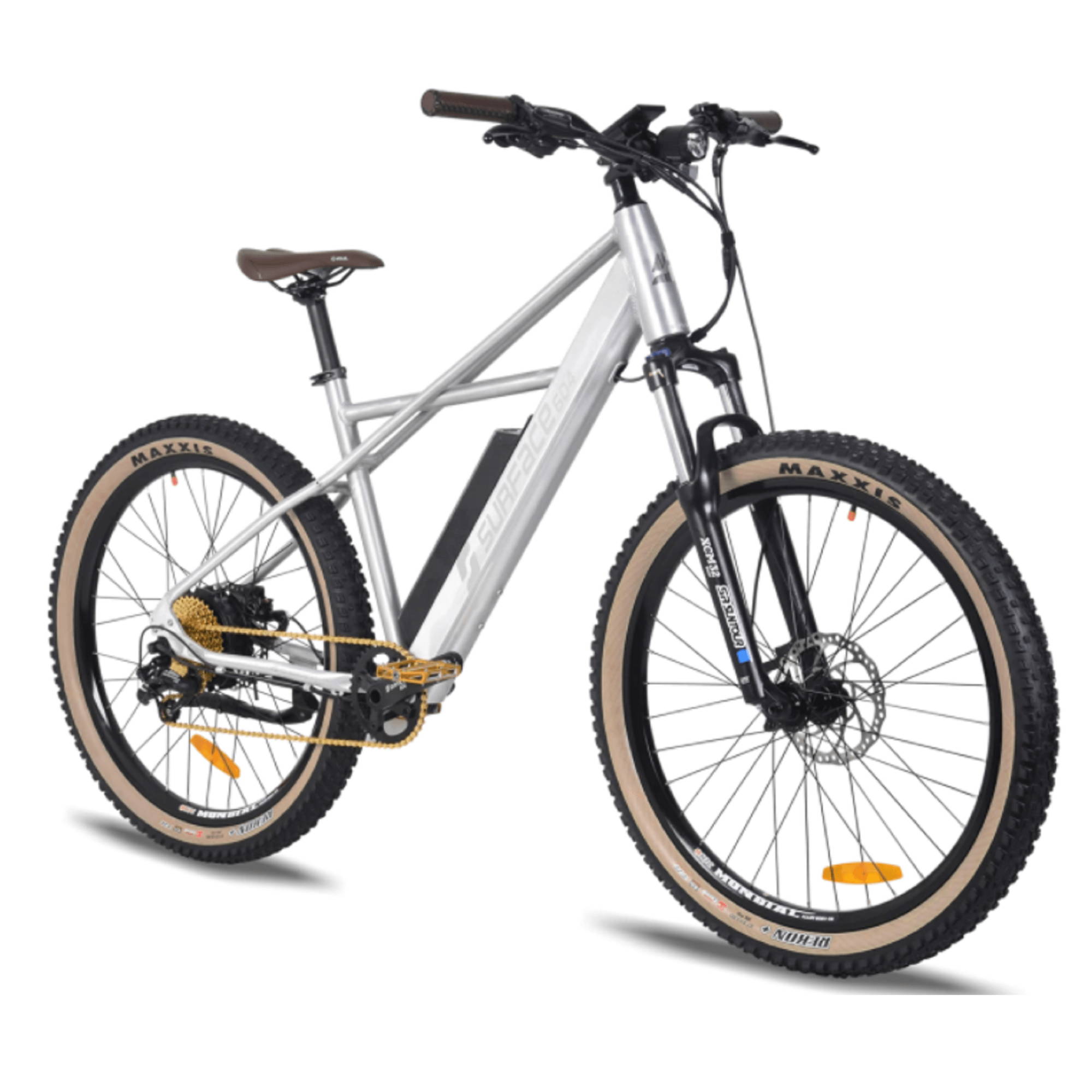 $2699.99 ⭐⭐⭐⭐⭐ (0 Reviews)
500W Quad Off-Road Electric Bike
When you have a multi-terrain commute and you need a bike that can adapt, this bike gives you everything you need. The default 9-speed drivetrain and torque-sensing pedal assist provide extra torque for hill-climbing and off-road paths.
The 500W 48V motor gives you 45-65 mile range, top speeds of 25-30 MPH, and 285lb carrying capasity to help you go any distance at a safe speed. Its front suspension and ergonomic gel saddle, on the other hand, help against jarring impacts from uneven terrain- especially while riding long distances.
So if you're need a bike that can go from paved streets to rocky, hilly roads and back, this is the bike you want.
✔ Top Speed: 20-30 MPH
✔ 45-65 Mile Range
✔ 285lbs Carrying Capacity
✔ Torque Sensing Pedal Assist, superior to cadence assists
✔ Perfect for offroad, city, and trail use
4. Best Step-Through Commuter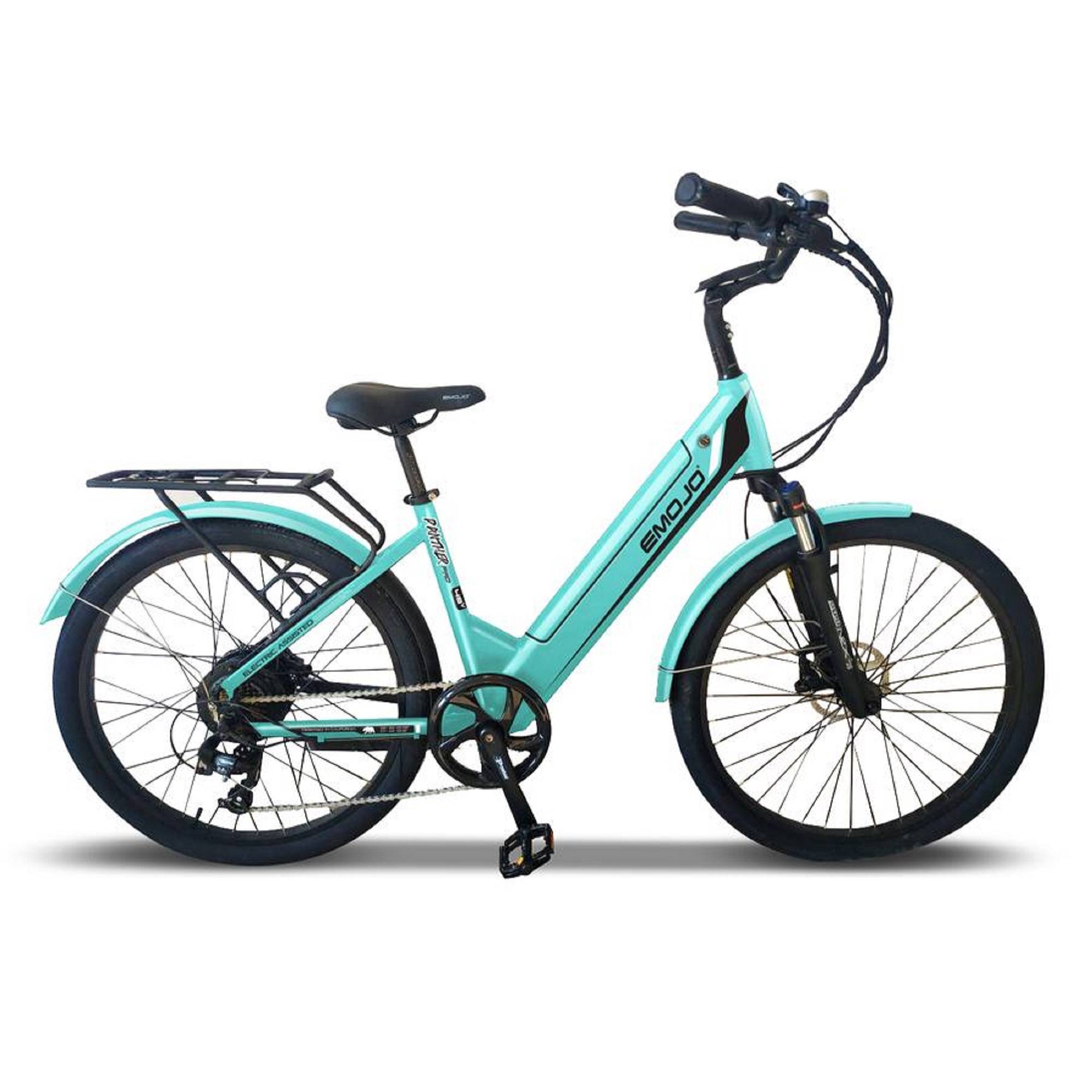 $2099.99 ⭐⭐⭐⭐⭐ (0 Reviews)
500W Panther Pro Electric Bicycle
When standard ebikes are hard to hop on and compact ebikes are too small for you, then this is the electric commuter you need.
This bike features an integrated rear cargo rack and carring capacity of up to 230lbs. Its 500w motor offers a top speed of 20 mph, while the lithium battery and 7-speed drivetrain give you a range of up to 28 miles on a single charge. And of course, its suspension forks, disc brakes, and integrated front head light will keep you safe on the road, too.
So if your knees and hips could use a break from traditional ebike frames, this is the electric commuter bike you need.
✔ Top Speed: 20 MPH
✔ Up to 28 Mile Range
✔ Integrated Headlight and Cargo Rack
✔ Easiest ebike to mount and dismount
✔ Perfect for city, town, and trail use
5. Best City Commmuter Ebike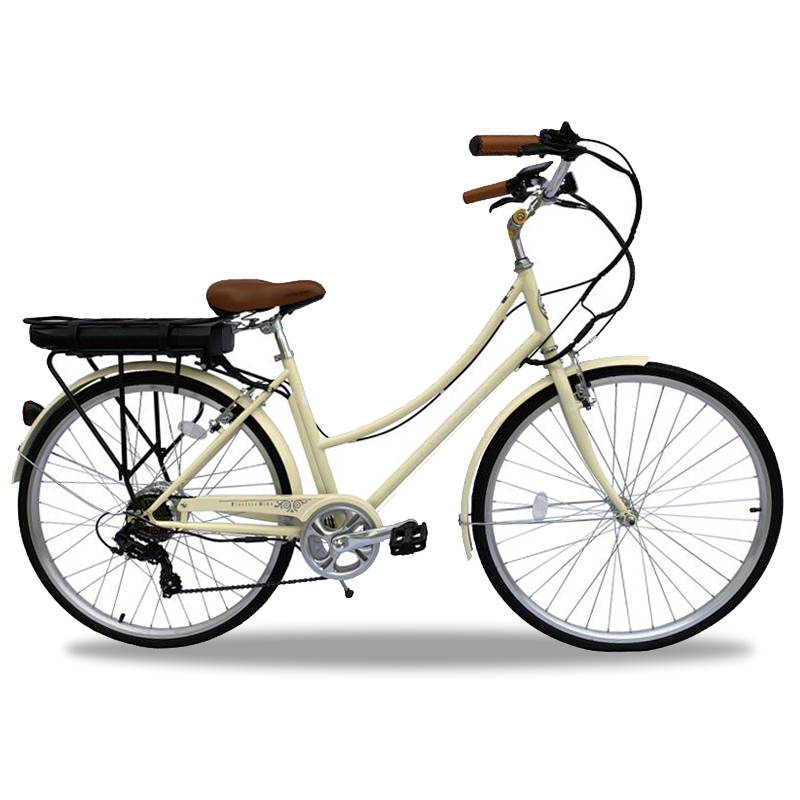 $1124.95 ⭐⭐⭐⭐ (0 Reviews)
350W Holland Commuter Ebike
If you're looking for a high quality electric commuter bike for those city commutes, this is the bike for you.
Its 350w motor can get up to 15 MPH while the 48v 10.4aH battery and 5 stage pedal assist help give you a range of up to 45 miles per charge.
Its lightweight, slimmed down build is perfect for weaving through city streets where mountain bikes and compact bikes don't ride well. With its multi-speed gearing, this bike can handle hills and inclines with the best of them.
Complete with fenders and a cargo carrying rack, this bike has everything you need to commute city streets and will without breaking the bank.
✔ Top Speed: 15 MPH
✔ Up to 45 Mile Range
✔ Available in Step-Through and Standard Frames
✔ 45 Minutes of Ride Time (Compared to 15-30 for 2-Strokes)
✔ Dual Chain Transmission Included
What is a Commuter E-Bike?

We know that electric bikes are bicycles that use an electric-powered motor to propel a rider instead of using your legs to move the bike. So what's the difference between a regular ebike and an electric bike for commuting?
Electric commuter bikes are made for riding extra long distances and back- hence the name "commuter". Unlike hunting ebikes designed for hauling heavy loads or electric beach cruisers that are made for leasurly rides, commuter ebikes are made to ride 15 miles or more.
The emphasis on commuting isn't just on range, though, but maneuverability and comfort, too.
Commuting ebikes have slimmer frames than others. This makes them easier to control and maneuver than other ebikes, especially in tight spaces.
Electric commuter bikes are made for extending periods of sitting. Accordingly, these ebikes are outfitted with wide saddles like cruisers and mountain bikes, or sport saddles like the ones on road bikes.
Why Use Electric Commuter Bikes?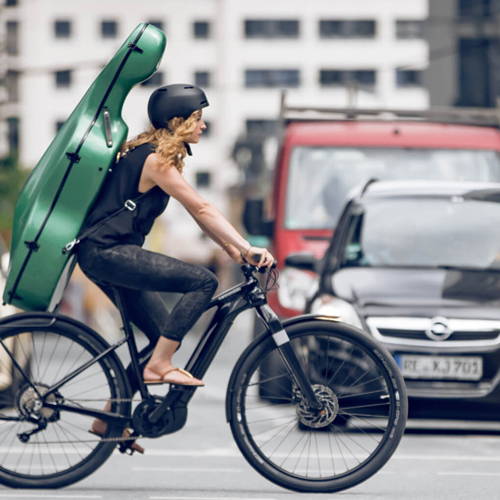 Time and again, riders choose electric commuter bikes over other ebikes for three core reasons:
Longer Range- Commuting ebikes are designed to optimize its frame, motor, battery, and components to give you the longest range possible. Whether it's through batteries

with larger cells or slimming down their design, commuter ebikes get the longest range of nearly any ebike out there.

Faster Commutes- Electric bikes made for commuting can travel at a minimum of 10-15 MPH, and all the way up to 28 MPH. That means you'll be able to get to your destinations faster with little to no effort, compared to pedaling that's both slower and much harder- especially with cargo.
Compatible with Any Ride- Commuter bikes come in a wide range of styles and capabilities to fit your commute. For example, road-style commuters and city commuters are perfect for city streets and inclines by being slimmed down but offering lots of torque. Mountain bike-style commuters are designed for off-road use and use on rough terrain with extra large tires, heavy duty frames, and suspension. And the list goes on. So when it comes to commuters, there's a style made for specifically for your commute.
Types of Electric Bikes for Commuting

Now, before you put money down on your new commuter ebike, it's important to know two things: the type of motor you need and the style of bike you want. An ebike's motor shows you the type of power it offers, while the style will help use that power to give you the commute you want. Let's take a look at both aspects and find which best fits your commute:
The style of ebike you choose will determine what sort of surfaces you can ride and maneuver on. So let's take a look at the four styles available on the market to see which is best for your style of riding: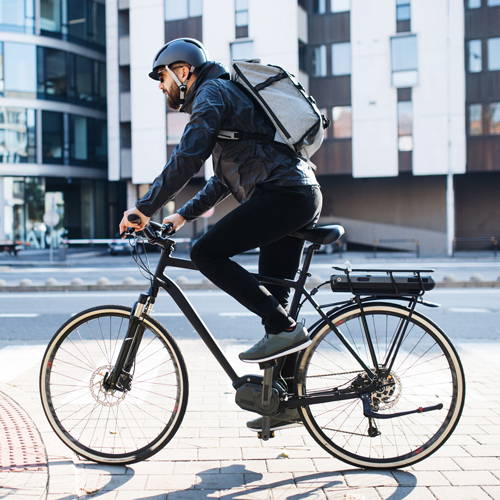 A road eBike, sometimes called an eRoad Bike or electric road bike, is styled after a conventional road bike.
They typically have 700c, 27", or 28" wheels and lightweight frames designed to be aerodynamic and efficient. They're optimal for urban and off-road use with a quick swap of a tire.
✓ Aerodynmic shape helps reduce wind resistance to riders, making it easier to maneuver
✓ Lightweight components help increase range and portability without decreasing performance
X No suspension, making rough terrain tough to handle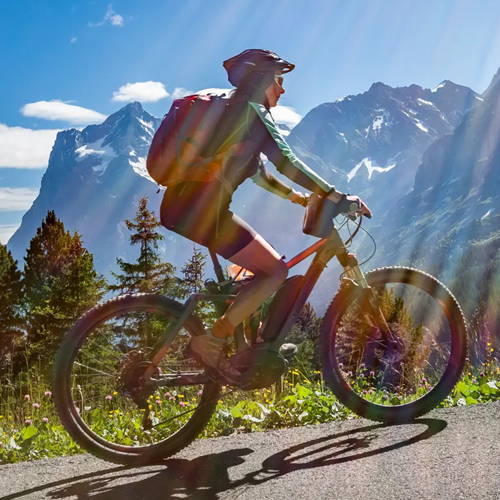 Mountain eBikes are equipped with 26" wheels, durable, heavy-duty frames, and suspension that creates a ride smooth on rough terrain.
They help you ride further on nature trails, rocky terrain, loose surfaces, and uneven terrain.
✓ Extra large tires and frame give you more command over terrain
✓ Most offer front or full suspension to make bumpy roads more tolerable
X These are heavy, which make them harder to control and use more energy than other bikes.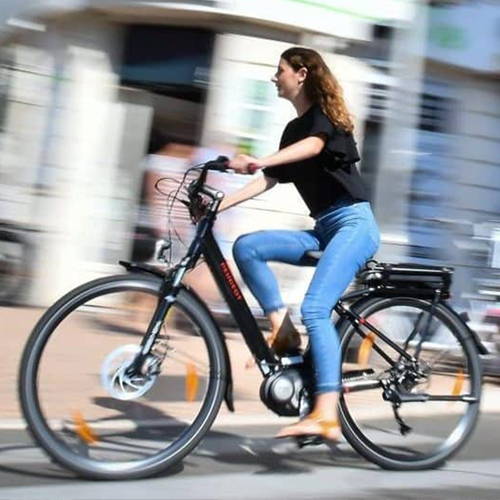 City eBikes are like road bikes and cruiser bikes put together: they have heavy duty circular frames, slim 28" wheels, and wide handlebars made for a quick and easily controlled commute.
These are great for use in crowded cities, and a great option for lightweight cruising, too.
✓ Comfortable sitting position while riding
✓ Easy to control and maneuver, especially in tight spaces
X City bikes tend to have thin tires, so it's important to keep an eye our unsafe elements like grates and uneven roads.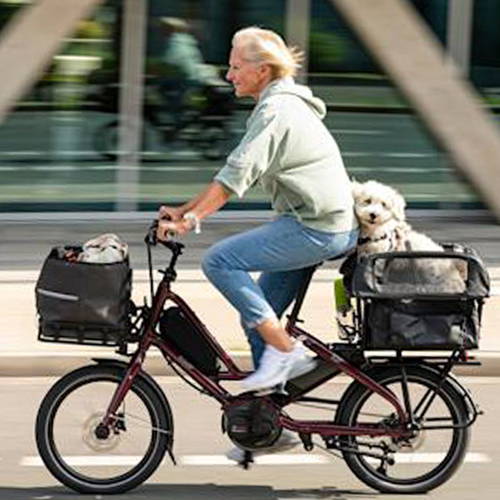 Compact ebikes have 16-20" wheels and sit around 27" tall, making them more compact and easier to handle than regular-sized ebikes.
These are used primarily for city use, and for riders who need to easily store and transport their bike into buildings and homes.
✓ Most light commuting ebike option available
✓ Easy to transport and carry into/onto nearly anywhere you'll be
X Rider weight and cargo have the most impact on performance than any other ebike.
Once you know the style you want, the next step is determining the best motor for your needs. There are two types of motors- hub drives and mid-drives- and the come in a range of wattages. So this next step will determine how powerful your bike is:
This type of motor can be found in the center (or hub) of an ebike's wheel. They're indepenant drive systems, which means you can lose a chain or let the hub die, and you can still make it to your destination without issues. They're the most common motor out there around and inexpensive to make, which makes ebikes with hub motors less expensive than other motors.
✓ Impressive Accelleration & Torque- Front hub motors offer optimal accelleration; rear hub motors give you the best torque.
✓ Independent Drives- Hub motors can propel your bike just by being mounted. So unlike other motors that require a chain to run, if your chain pops on these motors you'll can still ride until the battery runs out.
X Heavyweight Motors- The more power you need, the bigger (and heavier) the motor will be, which weighs down the bike and can make it trickier to maneuver.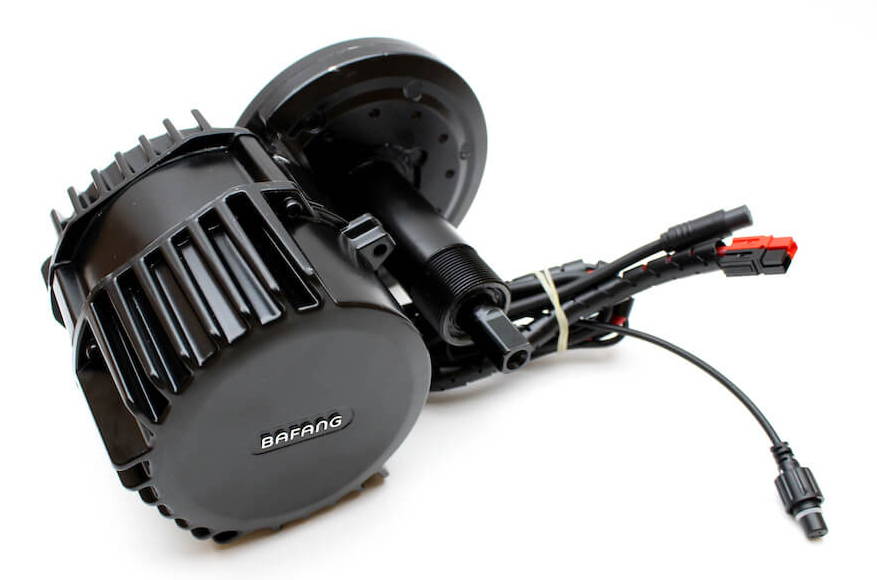 These motors are found where the cranks sit on a bike. Being powered from the center makes these bikes less jerky than hub motors on take off due to the power coming from your wheel.
More important, thse motors help you fine-tune your gear ratio and push your bike harder. This gives you better torque than an independent hub motor, helping you climb hills and take more challenging terrain.
✓ Huge Torque- By running directly off your cranks, these motors have the ability offer the best torque of any ebike motor to tackle any terrain.
✓ More Natural Riding- These motors give you and your bike a natural feel while pedaling, unlike other jerkier ebike motors.
X Dependent Drive- Their powerful motors are known to snap chains easily; and when the chain breaks your drivetrain's rendered useless.
Two important ideas to keep in mind regarding motors:
The higher the wattage of a motor, the more power it's capable of putting out. For slimmer rides that means more top speed; for heavier rides that means more carrying capacity and torque to keep a good cruising speed without slowing down.
The more power you get out of a motor, the more energy it will use. For example, hills and inclines will force a motor to work harder to maintain speed. Same goes for the weight of a rider and their cargo: more weight = more energy = lower battery life.
So when determining what type of motor you want, it's important to think about the style of bike you want and the type of commutes you find yourself on. Because you don't need a 1000w motor if you ride flat surfaces with no cargo, but you will need more than 250w's if you plan on going off road or hitting hills.
Electric Commuter Bike Batteries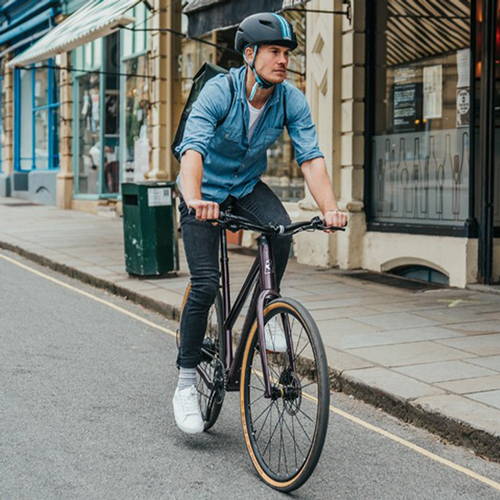 When you find the style that best suits your commute with the motor you need, the last piece of the puzzle is determining the best battery for your needs.
Thankfully this is the easiet part, because all you need to know is that the bigger the battery the more energy it can hold. That means more range- or, the distance you can ride on a single charge.
How do you determine a battery's range? You look at the amp hours (aH).
The higher the amp hours are on an ebike's battery, the more energy (amps) it can store to use over an amount of time- like an hour. And the more energy you can give your motor, the longer your rides will be.
For example, if you're using a 36v10.7aH battery and getting a 15 mile range, a 12aH or larger will increase that range to 20+ miles.
But the more you push your motor, the more energy it'll use, which means lower range.
For example, a 36v12aH battery may get 20+ miles on flat land, but hills and rocky surfaces can reduce its range down to 10-15 miles depending on how hard the motor needs to work. Add cargo, and the range goes down even more.

That's because you're asking the motor to use lots of power, which requires it to use more energy from the battery, which drains energy at a faster rate.
Long story short: be aware of your commute, both in distance and intensity. And if you think you need more power and/or range, make sure to go with a battery with high aH.
Still not exactly sure what we mean by watts and amps? We broke everything you need to know in our video below:
The last thing we need to do is find the best frame and wheel sizes are best for your needs. Sizing your electric commuter bike will determine the control you have on it, along with your comfort level while riding.
There's two ways to find the best size bike for you. The most common way to measure the best ebike for your commute is to measure the frame. However, when frame size is irrelivant- like in the case of compact bikes- the other way to is to focus on wheel size instead. So with your style of ebike in mind, let's find the size for your ride:
| | | | | |
| --- | --- | --- | --- | --- |
| Height | Inseam | Road Bike Frame Size | Mountain Bike Frame Size | City Bike Frame size |
| | | | | |
| | | | | |
| | | | | |
| | | | | |
| | | | | |
| | | | | |
| | | |
| --- | --- | --- |
| Height | Inseam | Wheel Size (Diameter) |
| | | |
| | | |
| | | |
| | | |
| | | |
| | | |
Finding the Best Electric Bike for Commuting
Whether you hate heavy traffic or you're just tired of waiting for public transportation, electric commuter bikes are the best way to transform your commute. All you have to do is find an ebike with the power, size, and range your commute needs. And with this information in this guide you'll be equipped to weed through the jargon to find the commuter ebike right for you and your wallet.
What Do Our Customers Have to Say?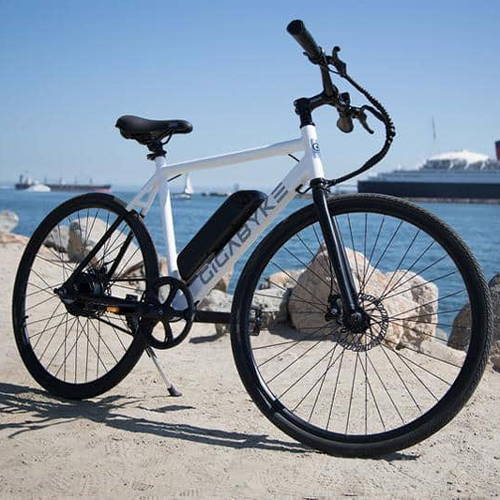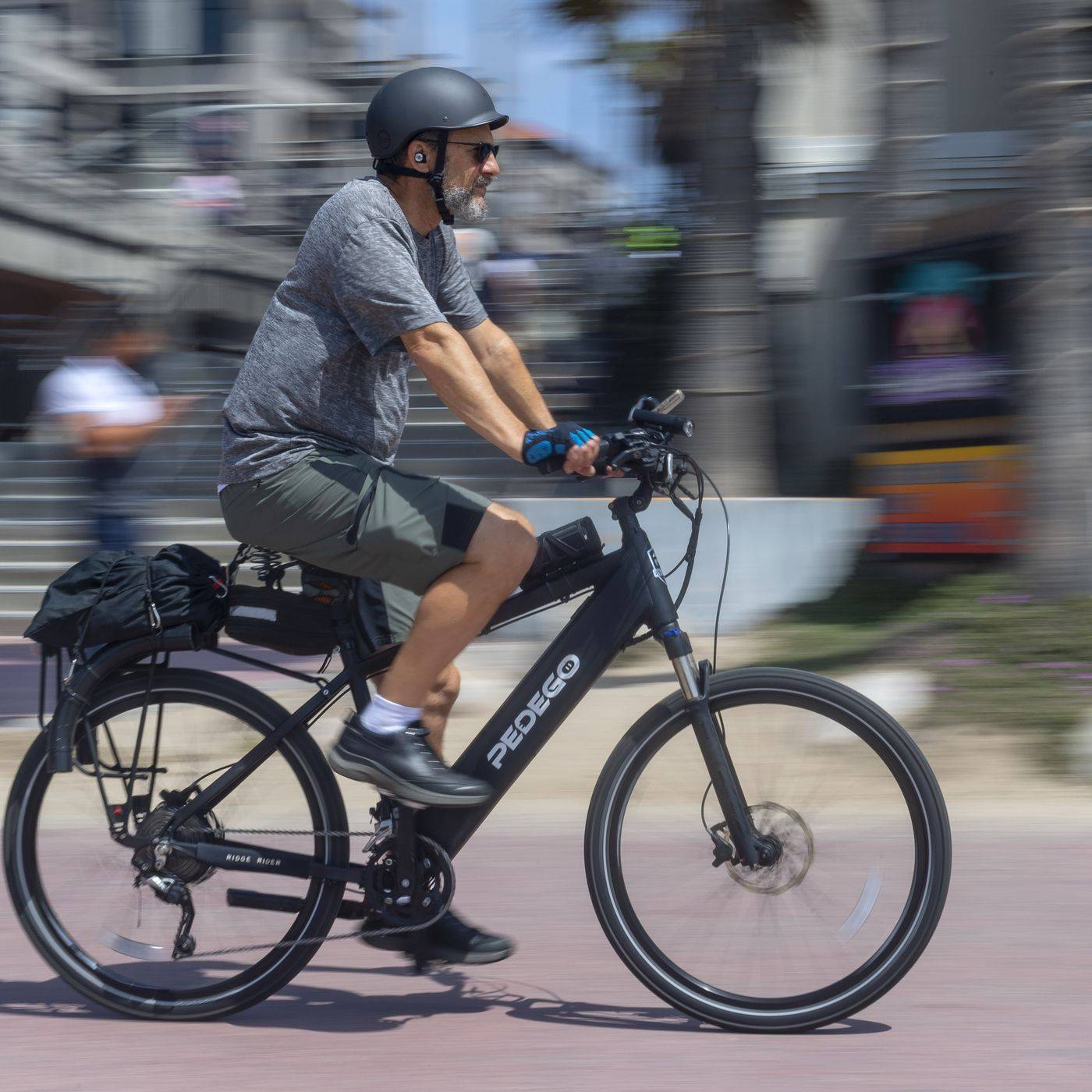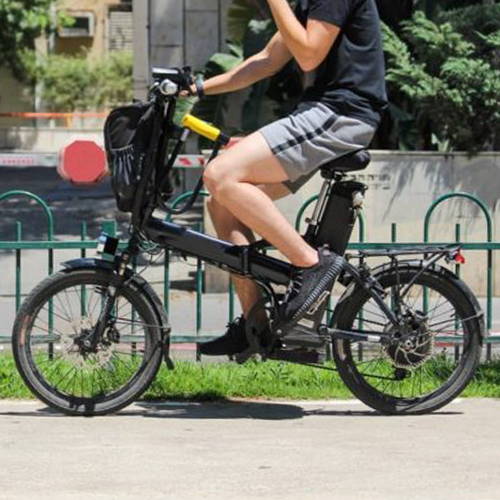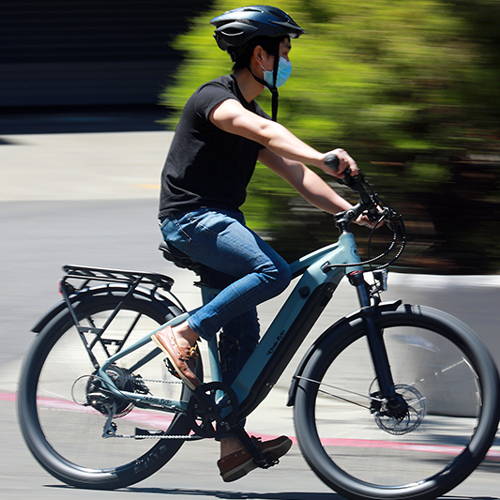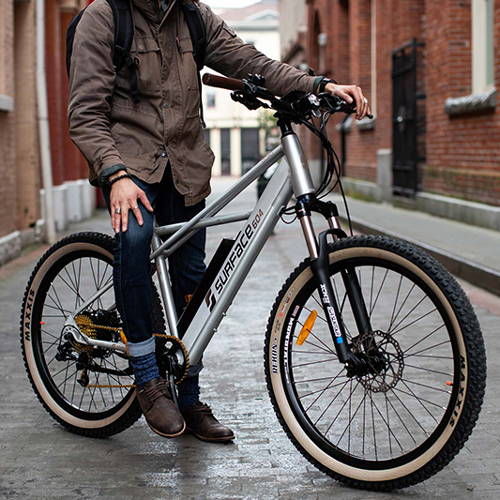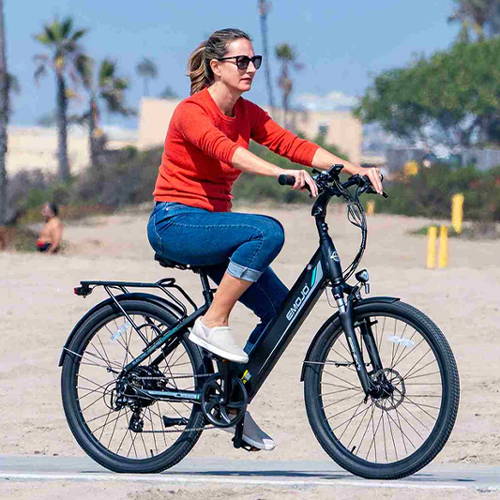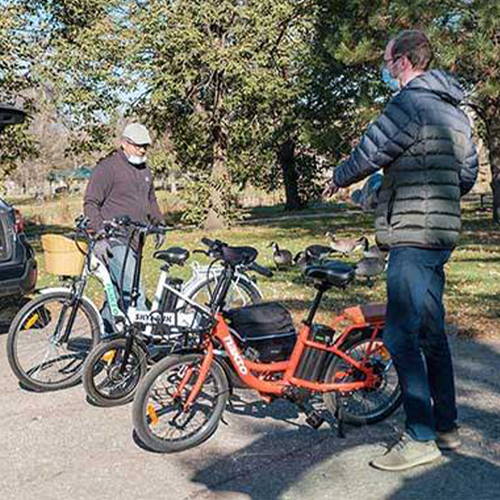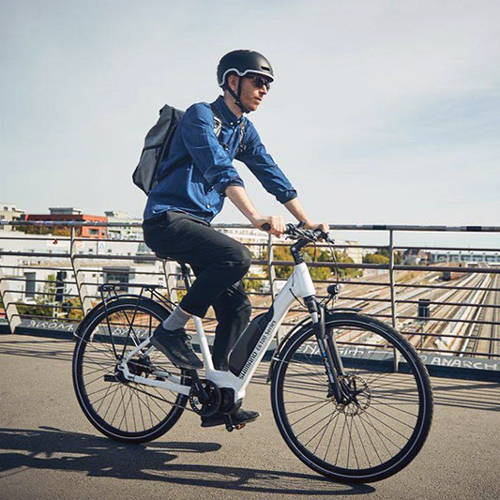 ⭐

⭐

⭐

⭐⭐ "Comfortable for commuting" - Jimmie Versey, Emojo Panther Pro

"I live in the city and it's my commuter bike. It's light for an electric bike, the seat is comfortable, it looks great and the assembly was easy. I have to get used to the speed because it does go pretty fast if you're into speed. It's really easy to use and fun to ride."
⭐

⭐

⭐

⭐ "Great bike!" - Stephanie Voss, Gigabyke Swift

"After riding my new Gygabike to work for the last week I can say I very much enjoy riding it. The carbon belt instead of chain is wonderful. I actually still get a good workout and get stronger despite the battery use."
⭐

⭐

⭐

⭐⭐ "A great adventure bike" - Electric Bike Report, Surface 604 Quad


"The Quad felt just as good as it looked... With a quality frame, motor, sensor, tires, and more it's hard not to love what the Quad has to offer. It's unique, and can hang with the competition."
Why do riders love electric commuter bikes from BikeBerry?
Our customer service and technical team. While most retailers have sales teams who vaguely know ebikes, we have a team of electric bike experts waiting to help you. Whether you need help picking the best motor and battery for your commute, troubleshooting issues with your current ebike, or looking for upgrades, our team's got the knowledge to get you riding in no time.
Our huge selection of electric bikes made for commuting. We work with over 20 of the hottest names in ebikes, offering a selection of over 50 unique models. We offer a wide range of ebike to ensure you find the perfect bike that works for your commute, style, and most important, your budget.
Our hassle-free warranties. Other retailers make you contact the manufacturer to handle any issues with their ebike. But manufacturers often send customers back to the shop they bought it from to work it out- and then the runaround begins. At BikeBerry, we take care of all that mess for you. All you have to do is contact us via phone, email, live chats, or even via social media. We look up your order, ask a few questions, and we'll contact the manufacturer ourselves. Shortly after you'll receive confirmation of your warranty and you'll be kepy up to date until your replacement's at your door.
Frequently Asked Questions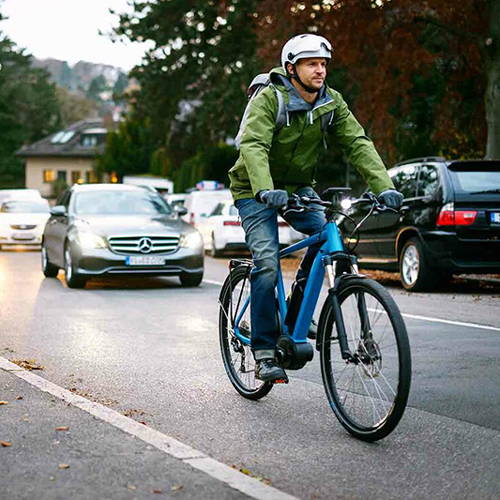 Q: What is the best electric commuter bike?
A: The best commuter e-bike will have the longest range and best power for your commuting needs. Now, that means a lot of different things to different people, so here's some helpful information to give you an idea of the best electric commuter bikes for your commute:
Road-style, compact, and city commuter ebikes are great commuters for towns and cities with flat surfaces. That's because these are made to maximize flatland speed and agility in tight space.
An electric mountain bike or road commuter e-bike works best for hills and rough terrain like rough roads, gravel, and loose dirt. That's because these are made for torque and taking the impact of the road.
Lower wattage motors

(250-500w) are great for flatland and moderate riding up to 15 MPH.

High wattage motors

(750-1000w) are perfect for commuting on rough terrain and hills up to 25 MPH.
Q: How fast can you commute on an electric bike?
A: Commuter e-bikes can reach speeds of 15 MPH all the way up to 25+ MPH. There are a few factors that go into the overall speed of a commuter e-bike, so let's look at the facts about them to give you an idea of how fast they can go:
Hills and rough terrain will reduce this speed. However, you can offset this reduction by finding a commuter with lots of torque. The more torque your bike has, the easier it can perform under presssure like sudden inclines or lack of traction.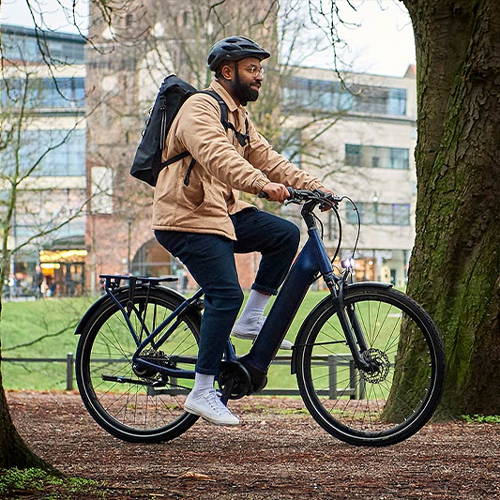 Q: How far can you commute with an e-bike?
A: Typically, a commuter electric bike can go anywhere between 20 miles to 40+ miles per charge depending on the size of the battery.
This "size" refers to the amperage (aH) of a battery. The amperage refers to a battery's ability to supply a motor with charge. So the higher the amperage, the longer it can supply charge to the motor- and that translates into longer range.
However, your commute also impacts the range of your ebike.
For example, hills will use more power to climb than riding on flat land.

Rocky, slippery surfaces will use more energy to go over than smooth surfaces.
And the more energy your motors needs, the lower your range will be.
Q: What is the warranty on a commuter e-bike?
A: All commuter e-bikes sold at BikeBerry have a minimum 1 year warranty against manufacturer defects. And the great thing about our warranties is that we make it simple and easy: just give us a call at (800) 317-0479 or email us at support@bikeberry.com, send us a few pictures, and we'll take care of the rest.
Editor's note: This post was originally published in September 2020. It has been updated as of April 2022 for accuracy and comprehensiveness.