Welcome to our annual list of the best motorized bicycle kits of the year. As the #1 motorized bicycle retailer in the world, we're constantly asked which bike motor kit is the best. The answer is — it depends. It depends on application, budget, riding style, range requirements, mechanical aptitude.
That's why we got to work on putting together our comprehensive list of the best motorized bike kits of 2022. And how did we rank these bike engine kits?
By combining customer feedback, best features, top speed, reliability, and overall build quality to chose our five favorites. Because value is important, we also took into consideration the different price points of each motorized bike kit to give a balanced ranking. So check out your next engine kit below!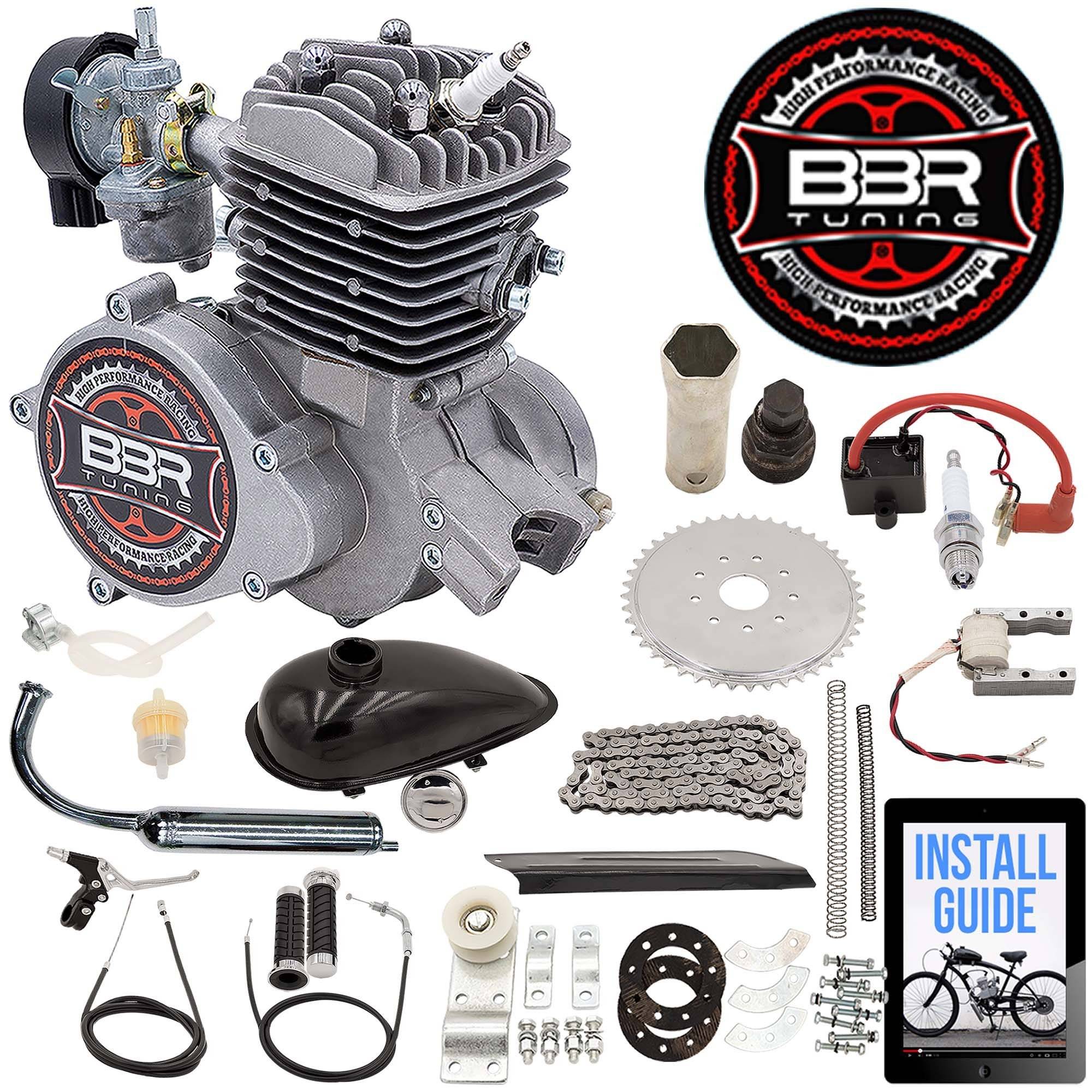 $189.95 ⭐⭐⭐⭐⭐ (142 Reviews)
BBR Tuning 66/80cc Bicycle Engine Kit
Looking for the best stock engine kit to get you started in the hobby? This one is for you! This is the best starter engine money can buy!
Each component in these engines is made for reliability and longevity. This engine comes with the most upgrades in it's class, including a fully upgraded spark system, open transfer ports, copper head gaskets and extra beefy mounting studs.
Stock, this engine will give you up to 150 MPG with a cruising speed of 25-30 MPH. However, with the right parts and a little bit of tuning, the sky's the limit!
✔ Top Speed of 20-30 MPH
✔ 2.75 HP, 7,500 RPM
✔ 100-150 MPG Fuel Economy
✔ Perfect for Commuting, Racing, or Customization
✔ Most upgraded standard engine in it's class
$259.95 ⭐⭐⭐⭐ (56 Reviews)
BBR Tuning Racing Stage 4 Engine Kit
When you're looking for an engine to hit the racing circuit, this is the engine kit you want.
The upgraded billet high compression head, high performance carburetor, expansion chamber, and Stage 1 CDI come together to make a high-powered, race-worthy engine ready to smoke the competition.
With every performance upgrade you need for optimal spark, air intake, compression, and exhaust, this engine kit is a must-have for those with a need for speed. So if experienced and want an engine kit that'll push your knowledge, skills, and speed to the limit, this bike engine kit's for you.
✔ Top Speed of 25-40 MPH
✔ +3 HP, 11,000 RPM
✔ 100-125 MPG Fuel Economy
✔ All the High-Performance Parts You Need in One Convenient Package
✔ Highest Torque & Top End Speed 66/80cc Engine Kit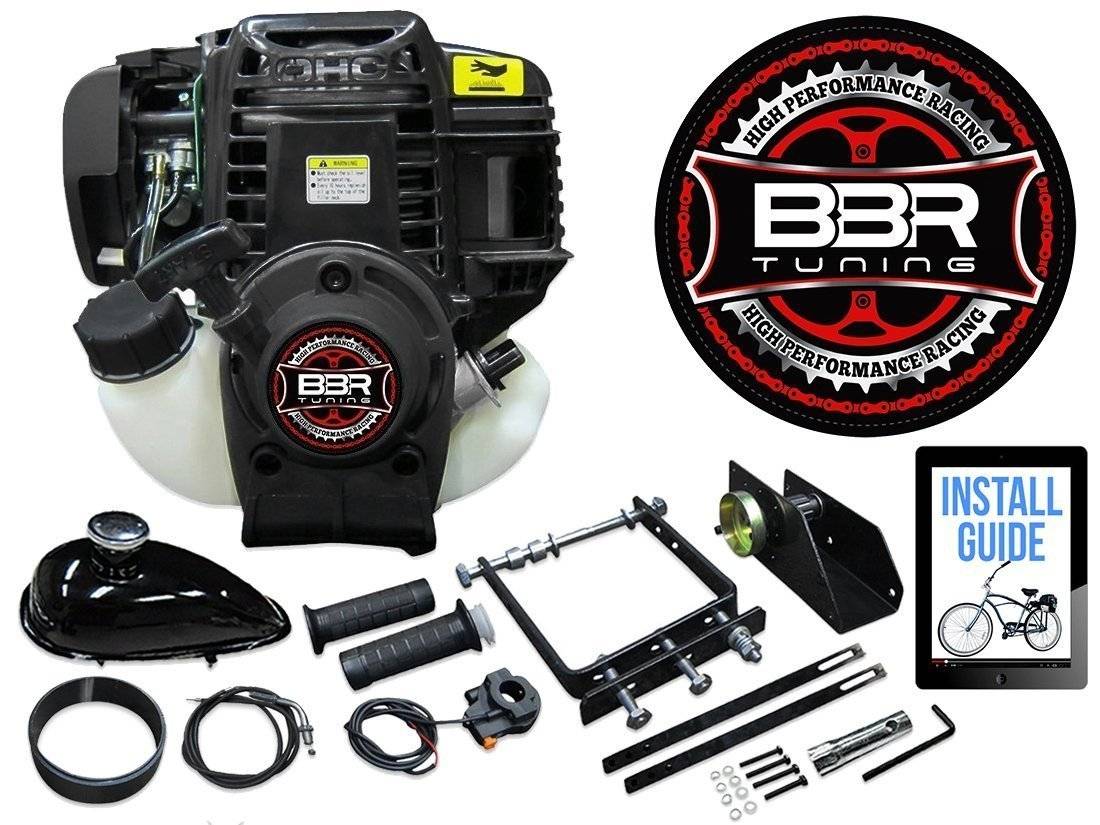 $229.95 ⭐⭐⭐⭐ (26 Reviews)
BBR Tuning 38cc Friction Drive Engine Kit
When you want to motorize your favorite bike but don't want to spend an hour or more cranking wrenches, this is the engine kit for you.
With easy-to-install heavy duty motor mount, just install the engine, wire the throttle and killswitch, and you're ready to ride. In at least half the time it takes to install other motors, you'll be fueling up and ready to cruise at up to 15 MPH.
This engine's also the most compatible bike engine kit on the market. No frame requirements or extra bike parts like with other kits, and they're compatible with nearly any 20/24/26" wheel. So if you want a hassle-free way to motorize your favorite bike, this is the fastest way to make that dream a reality.
✔ Top Speed of Up to 15 MPH
✔ Easiest Installation of Any Bike Engine Kit
✔ Compatible with Most 20/24/26" Wheel Bikes
✔ 100 MPG Fuel Economy
✔ Least Maintenance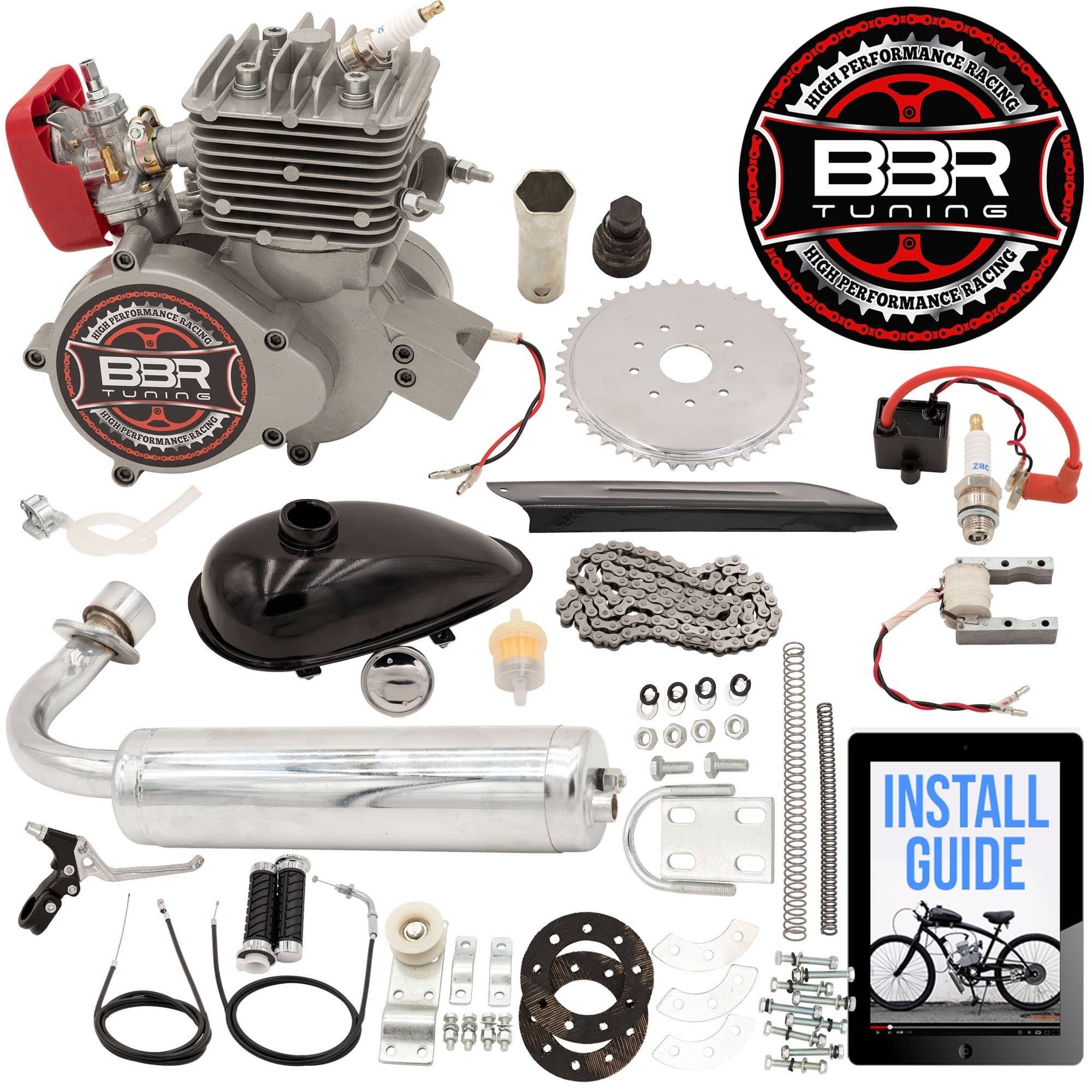 $249.95 ⭐⭐⭐⭐⭐ (11 Reviews)
BBR Tuning 80/100cc Bicycle Engine Kit
If you're looking for the biggest displacement 2-stroke with tons of top speed and torque right out of the box, this bike engine kit is the one you need.
This motor doesn't need high performance upgrades to smoke nearly 2-stroke around. With its stock low profile head, speed carb, big bore exhaust, and 80cc crank setup, this engine gets the same speed as sup'ed up 66cc's- if not more!
And it's just as easy to install, use, tune, and maintain as any other 2-stroke bike engine. So if you need top speed without all the parts, tuning, and hassle of sup'ing up a bike engine, this 80/100c BBR Tuning Bike Engine Kit is for you.
✔ Top Speed of Up to 40 MPH
✔ 3 HP, 8000 RPM
✔ 100-150 MPG Fuel Economy
✔ Speed Carburetor and Big Bore Exhaust Included
✔ Hottest selling 100cc in 2021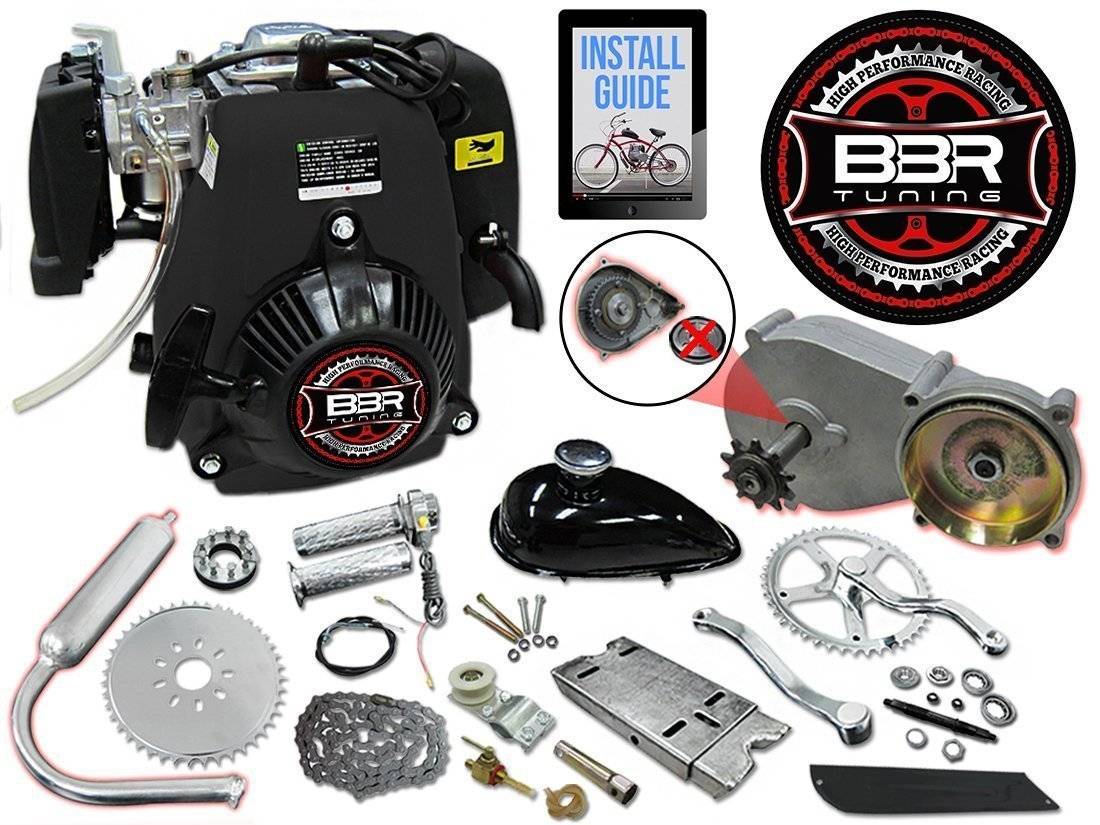 $299.95 ⭐⭐⭐⭐ (48 Reviews)
BBR Tuning 49cc 5G Bicycle Engine Kit
There are 3x things these 4-strokes are known for: they can run for longer periods of time than 2-strokes, they last longer than them, and they run quieter, too.
With high quality internal components, a separate oil lubrication system, and intake/exhaust valves, this engine can cool itself better than 2-storkes. That means you can run for up to 45 minutes at time- that's 15-30 minutes longer than their 2-stroke counterparts. Not to mention, even at top speed, the sound of a 4-stroke roar beats the whine of a 2-stroke.
So if you're in need of a safe, low-noise engine capable of getting up to 25 MPH, this 4-stroke's the one for you.
✔ Top Speed of 25 MPH
✔ 2.5 HP, 8,500 RPM
✔ 100-150+ MPG Fuel Economy
✔ 45 Minutes of Ride Time (Compared to 15-30 for 2-Strokes)
✔ Dual Chain Transmission Included
What Is a Motorized Bicycle Engine Kit?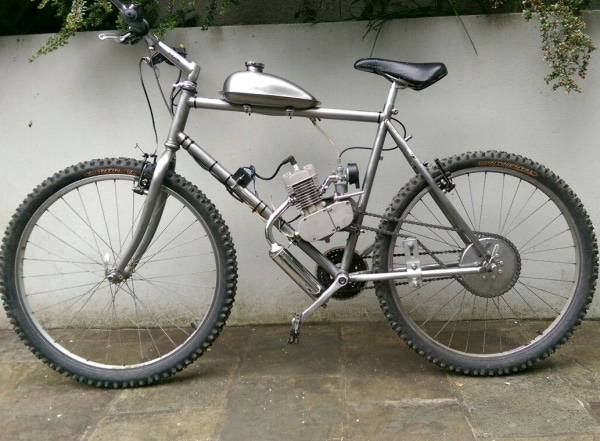 Simply put, a motorized bicycle is a regular bicycle that has been fitted with a motor. The concept has been around for ages and was truly the start of the modern-day motorcycle.
In the past, building a motorized bicycle required hobbling together different parts and components and requiring an endless amount of customization.
But there's a little more to it than that, so let's break that definition down:
By adding an engine to a bicycle, you'll propel the bike forward using the power of an engine instead of by your legs via pedals.

A motorized bike engine kit includes mounting hardware, throttle and kill switch components, a drive sprocket, and other parts to overhaul the drivetrain of your engine.

Note: By motorizing your bicycle with either a 2-stroke or 4-stroke engine, you turn it into a gas-powered vehicle. Depending on your state and local laws, riding a motorized bicycle may or may not require a license and registration. Be sure to read up on your state's motorized bike laws for more information.
Why Install an Engine on a Bicycle?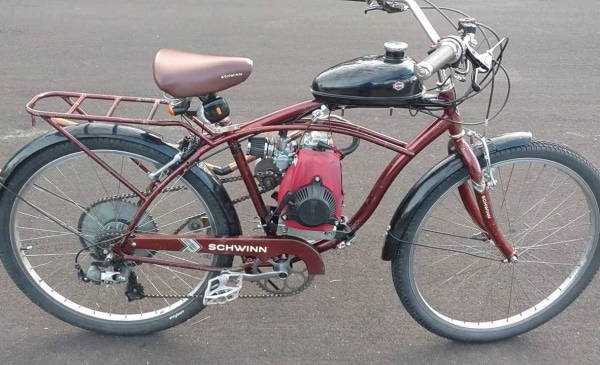 Converting a bike into a motorized bike can be a time-consuming and costly adventure. It's a wonder why people do it at all, but trust us, there are plenty of reasons to build a motorized bike:
The #1 reason folks put together a motorized bicycle is for commuting. These bikes are great for getting from point A to point B and back.
Traveling to work or school aside, motorized bikes are also great for running quick errands such as going to the grocery store.
These engines are also more eco-friendly than cars thanks to their lower gas emissions.
With the right high-performance upgrades, you could put together a powerful, fast-paced, and even smoother ride for racing and off-roading.
And those are just a few of the things you can do with motorized bikes. There are plenty more you'll find once you get your first, so all you have to do is figure out which one is best for your needs.
But before you go out and drop money on a new engine, it's take a step back and look at the two types of engines you'll find : 2-stroke and 4-stroke. There are a few differences to take note of to make sure you know exactly what you want out of your motorized bicycle.
2-Stroke Engine vs. 4-Stroke Engine
The first and biggest question there is when choosing the best engine kit for you is which type to choose: 2-stroke or a 4-stroke. There are advantages and challenges to both that make them better equipped for different styles of riding, so let's take a look into each: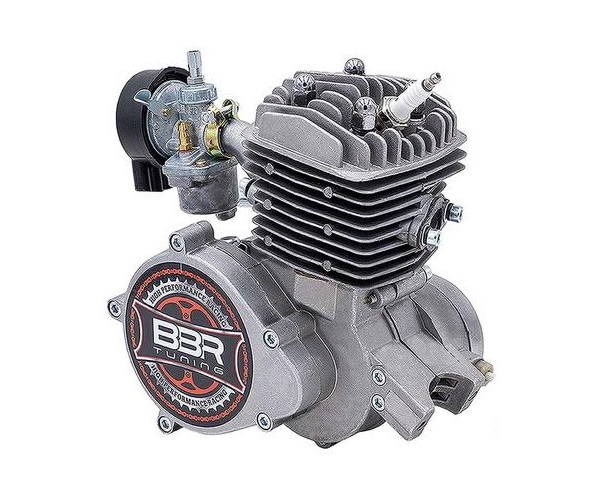 ✓ 2-Strokes Can Reach Top Speeds of over 40 MPH — A 2-stroke engine can reach speeds of 25-40 MPH stock. Add a few performance parts, and you're pushing well over 40 MPH!
✓ 2-Strokes Are Simple to Maintain and Repair — Compared to 4-strokes with more complicated parts, 2-stroke engine parts are a breeze to install, replace, and maintain. Even upgrading components like your cylinder head are easier on a 2-stroke than a 4-stroke.
X More Maintenance More Often — 2-strokes run much hotter than 4-strokes, and their components tend to wear faster (especially when you ride at higher speeds). That just means you'll want to keep a close eye on your engine to make repairs and tune up's as needed.
X Short Riding Times — Because they run so hot, you can only ride a 2-stroke motorized bike for 30 minutes at a time before letting it cool down for a few hours.
Conclusion: 2-stroke bike engines are great for riders of all skill levels, whether you're a first-timer looking for a commuting bike, or a pro who wants to build a race-worthy motor.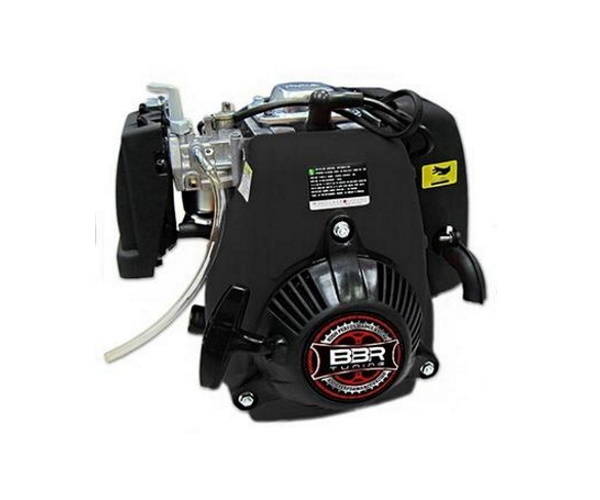 ✓ Longer Lasting — 4-stroke engines have a separate oil lubrication system that lubricates internal parts better than 2-strokes, helping their components far outlast 2-strokes that aren't as efficiently lubricated.
✓ Longer Ride Times — 4-stroke bike engines also have air intake/exhaust valves that help cool itself down. That means they can run cooler and more efficient than 2-strokes, letting them run for up to 45 minutes at a time with faster cooldown times.
X Lower Top End Speed & Torque — Unfortunately 4-strokes aren't made for speed, and while they have better torque at lower speeds, 2-strokes out-torque them at high speeds, too.
X More Complex Repairs & Maintenance — While 4-strokes may run more efficiently, it takes lots of parts to do so. Not only are there more moving parts in 4-strokes than 2-strokes, those parts are often trickier to get to, requiring tools outside of the normal ones you're working with
Conclusion: 4-stroke bike engines are great for riders with a mechanical eye who want a long-lasting bike for those longer commutes and rides.
So as you can see there's a motorized bicycle engine kit for any skill level, style of riding, or ease of use. And now that you have an idea of the two types of motors, all you have to do is find the right engine kit for you.
Sizing, Compatibility, and Installation
Sizing & Bicycle Compatibility
When it comes to what type of bike is suitable for motorizing, most 26-inch wheel V-frame style bicycles are the best choice. V-frame bicycles are bikes that do not have rear suspension. The motorized bicycle kits above are universally compatible to fit almost any bike. For a complete guide on how to measure your bicycle to make sure it fits the bike you want to use, check out our sizing guide below:
Bike Engine Kit Installation
Thankfully, when it comes to installing engine kit you won't need to be a mechanic. However, some mechanical aptitude is required to install our motorized bike kits.
If you're used to turning a wrench, or if you can follow instructions, you should be able to motorize your bike. All of the kits mentioned in this article are accompanied by a very detailed, easy-to-follow installation video guide. Check out our 2-stroke installation guide below:
Finding the Right Motorized Bicycle Engine
Whether you're looking for fast speeds, a daily driver, or just some convenience, there's a bicycle engine kit for everyone. But you can't really do that without having all the important info you need amount an engine.
That's why we gathered some of the best bicycle engine kit options for any rider, broke down their specs, and present our 5 best motorized bike engine kits above.
And when you're ready to upgrade your motorized bicycle, we have a huge selection of performance and aftermarket parts to make your motorized bike faster, more reliable, or better-looking!
We pride ourselves on having the largest inventory and selection in the industry for any replacement parts that you may need. We also ship from multiple warehouses (California and Pennsylvania), so you'll be sure to get your order fast.
What makes BikeBerry different?
On top of having the largest selection of high quality motorized bike engine kits around, there are three other key reasons riders choose BikeBerry for their engine kit needs:
We provide the best technical support and customer service in the industry. If you've been into motorized bikes for some time we're sure you've come to realize a lot of companies will help you buy your engine, but when it comes time for maintenance or help you're on your own. That's why our engine experts are there for you every step of the way from purchase, installation, and any technical questions that may come up.
We carry every single part for our engines. Motorized bikes are relatively simple but require maintenance and need replacement parts. To ensure our customers are riding at all times, we offer every replacement part for all of our engines to keep them running at peak performance.
We offer an industry-leading 6 Month Parts Exchange Warranty. Even though other companies might claim they provide a warranty, they often make it difficult to use and don't cover any of the parts you need. The warranty we provide with our engine kits cover all parts excluding wear and tear items such as gaskets and chains. Our engine support experts make sure any warranty claim is simple as possible for our customers and any parts are replaced as soon as possible.
What Do Our Customers Have to Say?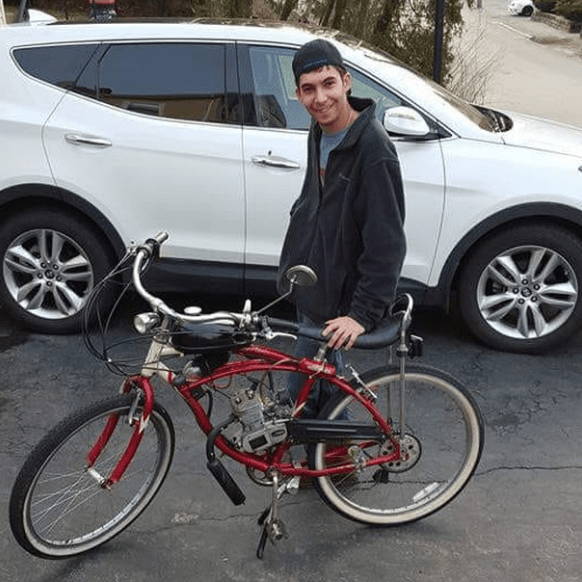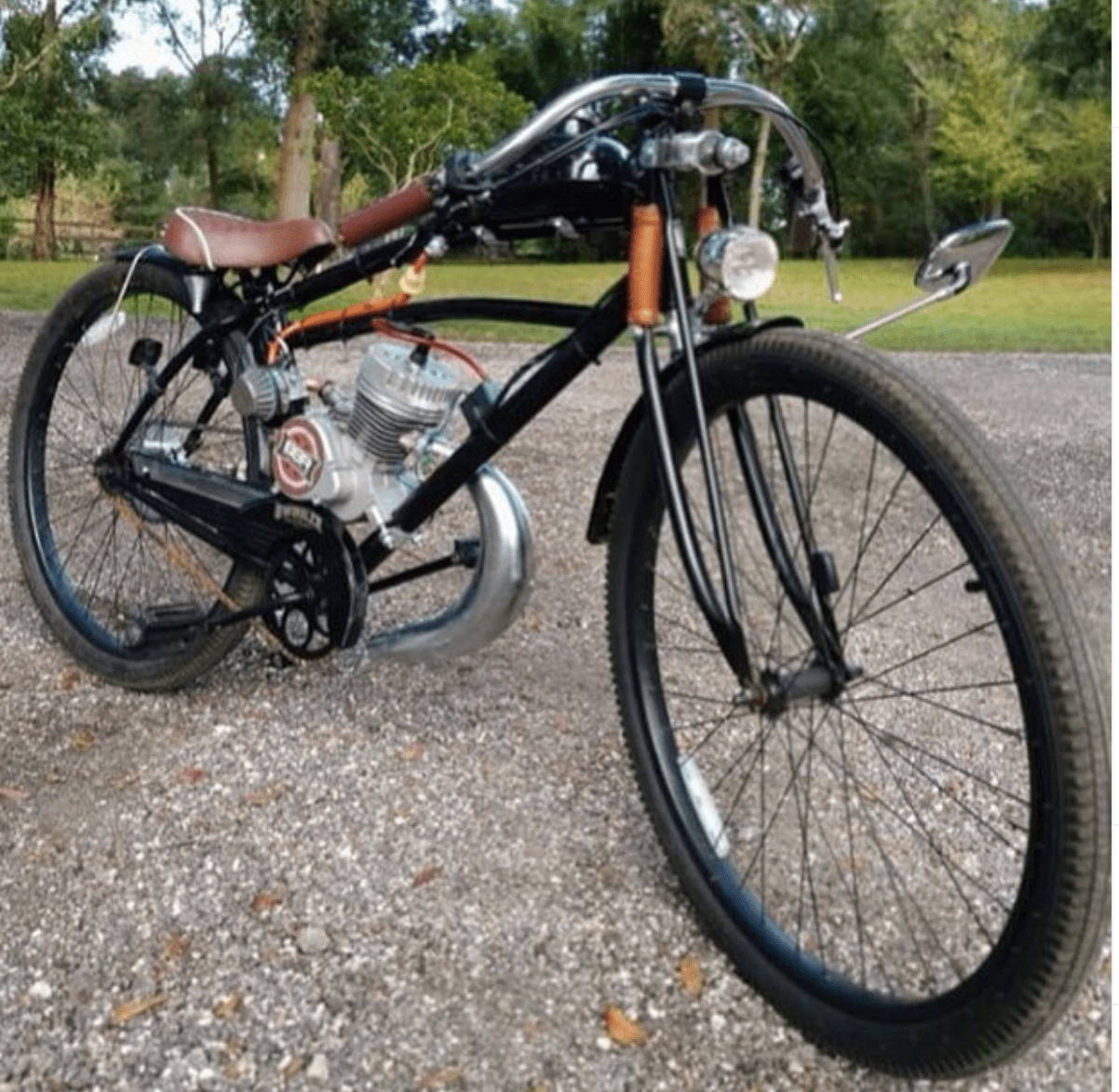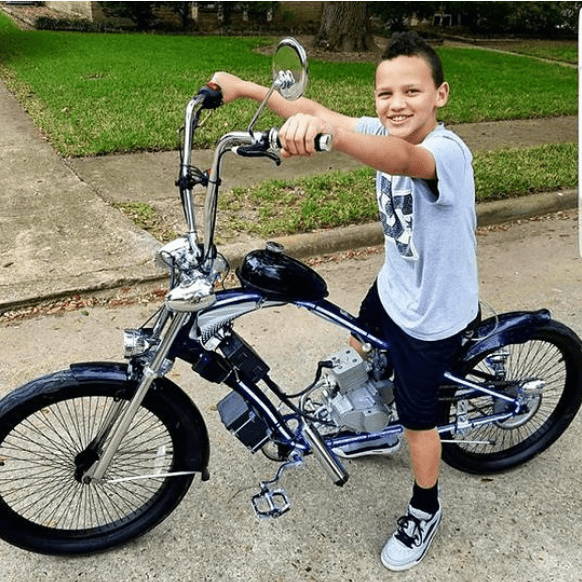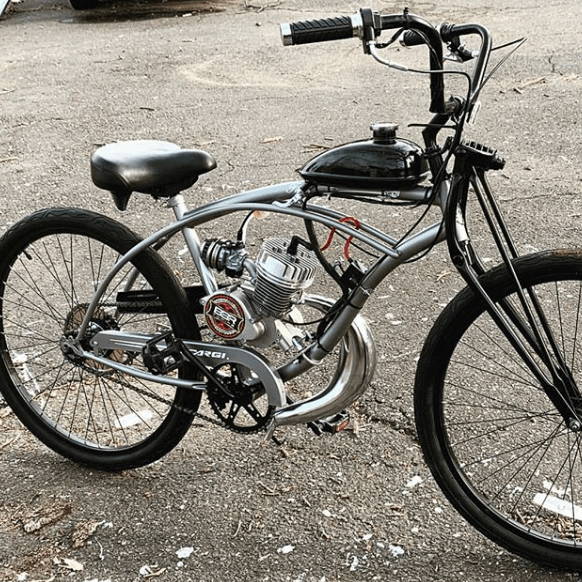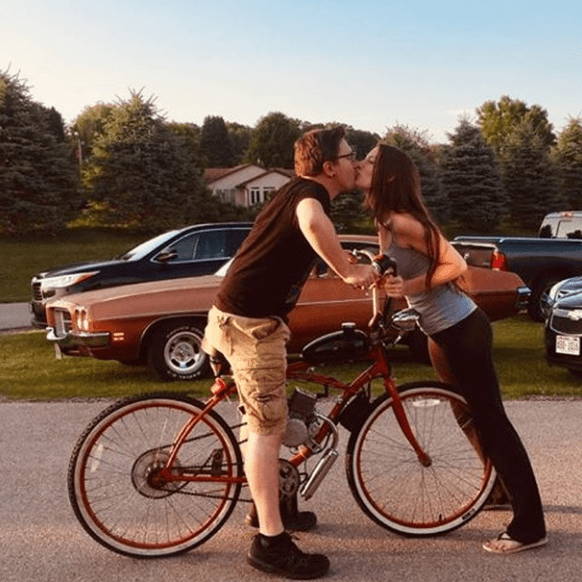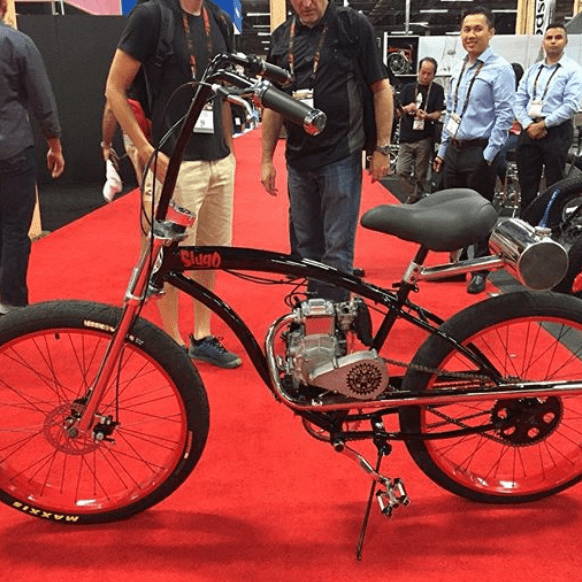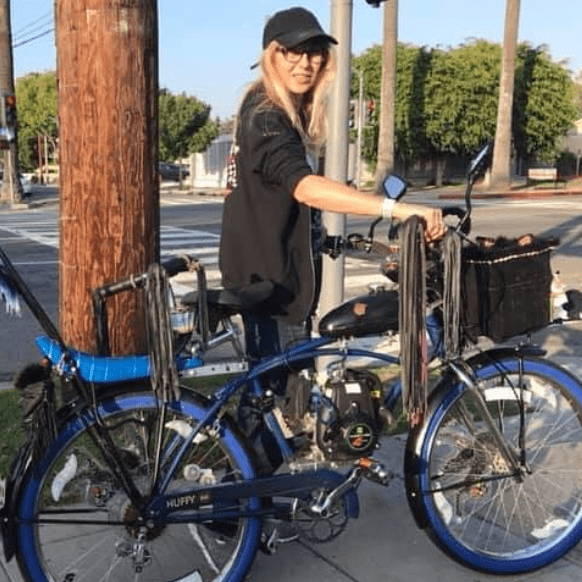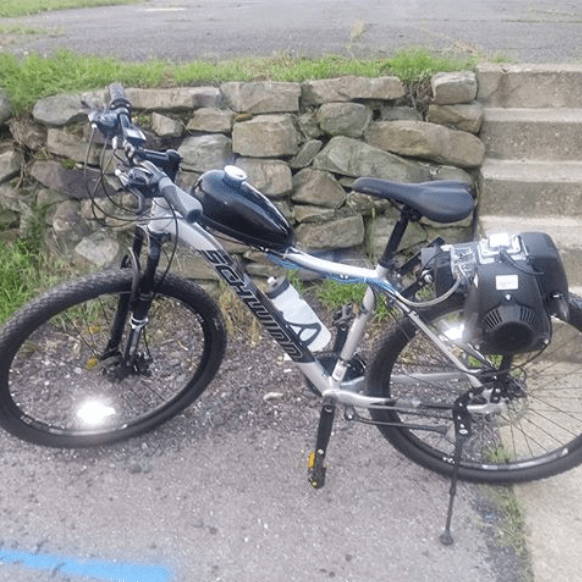 ⭐

⭐

⭐

⭐⭐ "Excellent high revving engine" -Ron Mac
"I have Three flying horse two-stroke engines in use with the fourth on the way and these are excellent – top shelf - high revving -dependable engines. My son-in-law and my brother-in-law have the same engine and neither of us has had any type of failure or issue to date. Although we've had these only a short time of a year and a half and have driven around 1500 miles with no issues, everyone of them have held up with no issues – none. Our bikes run in the 25 mile an hour range and we have a few that run 37 mph. They are great fun and a great father – son project. One last note Bike Berry is a great company to deal with. Great customer service and a great product that is dependable. I am 2000 miles away and have always been satisfied with the service and product I have received from Bike Berry."
⭐

⭐

⭐

⭐⭐ "Always the best" - Peter Oster

"I have ordered motors off of ebay to save money on shipping and the products from other companies do not compare! this is the 7th motor i have ordered from bike berry and the technology is always advancing... customer service is supreme! I called yesterday to swap parts for a back ordered part and was extremely impressed. Thank you so much bike berry! You're running your business right!"
⭐

⭐

⭐

⭐⭐ "2200 Miles and still riding strong!" - Daxton Baxter

"I bought my first kit in February and have put on over 2200 miles, ridden more than 500 of them on dirt and gravel logging roads looking for the remotest camping and fishing areas. I bought a second kit and now am purchasing a third. Plus Bikeberry replaces any parts from defect in a timely manner."
Frequently Asked Questions
Q: What kind of bicycle can I use with a motorized bike kit?
A: Most 26-inch wheel V-frame style bicycles can be motorized using a 2-stroke or 4-stroke engine kit. V-frame bicycles are bikes that do not have rear suspension are the best bikes to use, like beach cruisers and mountain bikes. Our motorized bicycle kits are universally compatible to fit almost any 26" men's bike, and with a friction drive engine you open that up to nearly any bike with tires up to 3" wide!
Q: What's included with a motorized bicycle kit?
A: All of our kits come 100% complete with everything that you need to convert a regular bike into a motorized bicycle: the engine itself, fuel components, throttle and clutch components, a chain, and every piece of mounting hardware you'll need to get your bike up and running. The only items that are not included are the basic tools needed for installation (like screwdrivers, wrenches, and a drill), oil, and gas.
Q: How difficult is it to do the installation?
A: Simple! Even if you're not mechanically inclined, all of our kits are accompanied by a very detailed, easy-to-follow installation video specifically made for each engine type. That way whether it's your first or tenth engine, you'll know exactly what to do to get your specific engine installed and ready to ride.
Q: Is there a warranty with your motorized bike kits?
A: All of our Flying Horse, BBR Tuning, and Mega Motors kits include the industry's only 6-month warranty. All of our products also come with lifetime technical support! With over 12 years in the business, our experts have seen it all and are happy to guide you through any hurdles you may have with the installation process. We're just a phone call, text, or email away.
Q: Are parts readily available for my motorized bicycle?
A: Absolutely! We pride ourselves on having the largest inventory and selection in the industry for any replacement parts that you may need. We also ship from multiple warehouses (California and Pennsylvania), so you'll be sure to get your parts as quick as possible!
And when you're ready to upgrade your motorized bicycle, we have a huge selection of performance and aftermarket parts to make your motorized bike faster, more reliable, or better-looking!
Q: Can you pedal a motorized bicycle?
A: Yes! With a motorized bicycle kit installed on your bike, you can still pedal the bike as normal. However, due to the added weight and extra drag from the engine chain, you will have a bit more resistance when pedaling. For little to no drag while pedaling with a motorized bike, we recommend the Lock-N-Load 4-stroke engine kit, because all you have to do is lift the mount slightly and you're riding with virtually no resistance.
Q: How do you start a motorized bicycle?
A: For 2-stroke engine kits, you bump start (or pedal-start) the motor. That means you first disengage the clutch, pedal the bike, and then release the clutch. For engine kits fitted with a pull starter like custom 2-strokes and standard 4-strokes, you simply pull-start the engine. For engines like the BBR Tuning Bullet Train, you have the option of pull-starting your motor or hitting the ignition switch.
Q: How far can a motorized bicycle go?
A: Most bicycle engine kits get around 100-150 MPG. However, to ensure a long life for your engine, we recommend that 2-stroke motors be run for no more than 30 minutes at a time. On the other hand, a 4-stroke motor can be run for up to an hour of continuous use before needing to cool off.
Editor's note: This post was originally published in October 2018. It has been updated as of May 2022 for accuracy and comprehensiveness.