Welcome to our annual list of the best motorized bike upgrades! With over 12 years of experience, we guarantee at some point in your motorized bike journey you're going to want more from your motor.
But as you've seen, there are hundreds of upgrades out there and no one pointing you in the right direction. That's where we come in.
We gathered every motorized bike upgrade we could and tested them to see how well they increased the power, safety, and longevity of engine kits. And by combining our experience with customer feedback, build quality, and overall performance, we present you 2021's top motorized bicycle upgrades!
Best Upgrades for Speed and Torque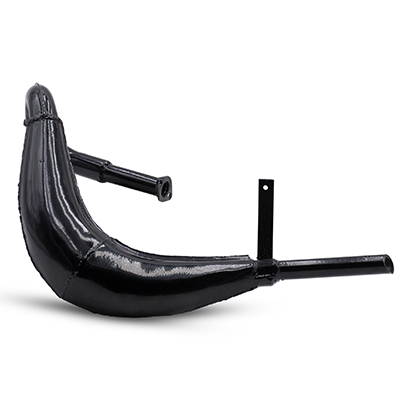 $69.95 ⭐⭐⭐⭐⭐ (10 Reviews)
When you're looking for an instant boost of power, this is the exhaust system you need. Its baffle-less design gives you unrestricted exhaust, while its large crescent shape helps smooth out exhaust for a better performing bicycle motor.
✔ Improves Exhaust Flow and Acceleration
✔ Increases Top Speed and Throttle Response
✔ Best Exhaust Upgrade for Smoother Rides
✔ Compatible with most 48cc and 66/80cc engine kits
✔ Compact design wraps around and keeps close to the frame
High Performance Carburetor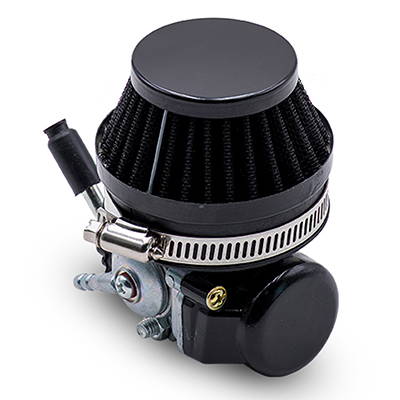 $59.95 ⭐⭐⭐⭐⭐ (20 Reviews)
This carburetor upgrade offers larger fuel jets and a larger body than other carbs, which means increased fuel and air capacity for your motorized bike. This allows your engine to process more fuel for increased power across the board.
✔ Increases top end speed, bottom end torque, and acceleration
✔ Automatic choke engages when engine is warm
✔ Best Carburetor Upgrade for Increased Power
✔ Compatible with 66/80cc engines and 4-stroke engines* (*with special manifold found here)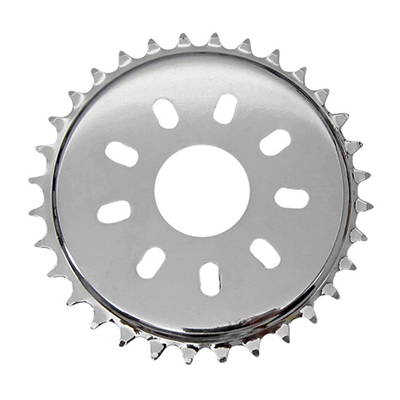 By swapping out your rear sprocket for one with a different number of teeth than your stock one, you change the gear ratio your motorized bike runs at.
This will change the drive train of your engine for a faster or more torque-y ride depending on the sprocket you go with.
✔ Easiest Way to Increase Power and Speed
✔ Smaller Sprockets (32t, 36t, 40t) Increases Top Speed
✔ Larger Sprockets (48t, 54t) Increases Torque
✔ Compatible with 2-Stroke and 4-stroke Builds
High Compression Cylinder Head
With this cylinder head upgrade, you'll instantly increase your bicycle motor's compression. So much, in fact, that your motorized bicycle will get as much as 20 to 30% more power. This results in more torque for hills and rough terrain.
✔ Improves Compression
✔ Increases Bottom End Torque
✔ Deep Heat Sinks for Faster Engine Cooling
✔ Best Cylinder Head Upgrade for Hills and Rough Terrain
✔ Compatible with 66/80cc engine kits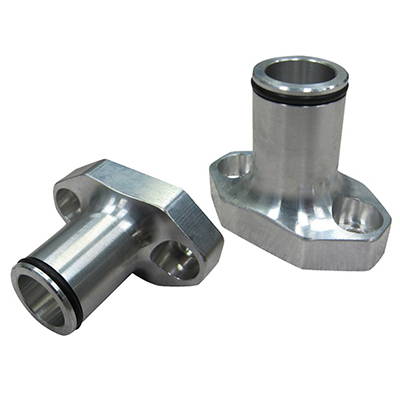 $17.95 ⭐⭐⭐⭐⭐ (10 Reviews)
This manifold is one of the quickest and easiest ways to increase fuel and airflow in your cylinder. By shortening the distance from the carburetor to the cylinder, fuel and air enter your cylinder faster for increased acceleration.
✔ Increases Acceleration
✔ Sits Carburetor Closer to Engine for a More Compact Build
✔ Compatible with 30mm and 40mm Cylinders
✔ Compatible with NT Carburetors, High Performance Carburetors, and Speed Carburetors
Best Upgrades for Reliability and Longevity
High Performance Racing CDI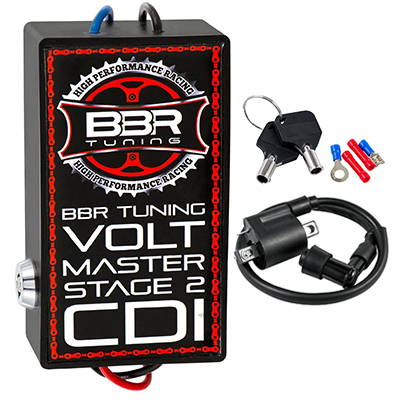 This CDI upgrade gives 2-stroke bicycle engine kits with a stronger, more consistent spark than you'd get from the stock CDI.
A stronger spark means easier start-ups, consistent operation (especially at high speeds), and a more reliable electrical system.
✔ Improves Spark Strength and Consistency
✔ Increases Engine Reliability and Performance
✔ Includes Ignition Lock for Added Security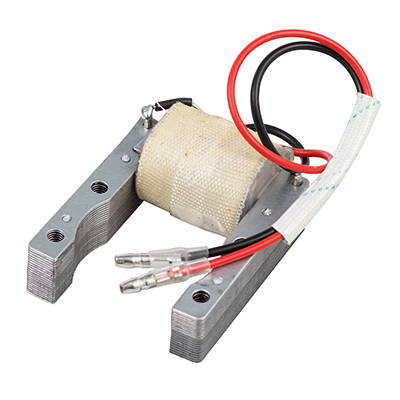 This magneto has a higher capacity coil, which allows your motor to take increased spark and electrical flow.
This not only gives your bicycle motor high performance possibilities, it increases reliability of start-ups and operation, too.
✔ Improves Electrical Flow
✔ Increases Spark Consistency
✔ 48cc and 66/80cc Compatible
Sprocket Adapter Assembly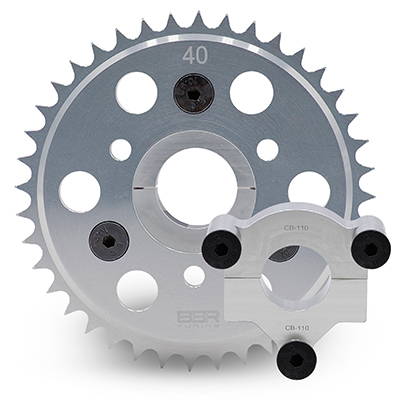 This sprocket assembly helps alleviates the stress on your spokes that a standard motorized bike's assembly causes by creating a solid foundation around the hub of your rear wheel. This helps prevent premature wear and loosening of spokes.
✔ Increases Longevity of Rear Wheel
✔ Easiest Sprocket Adapter to Install on the Market
✔ Available in 36t, 40t, 44t, 48t, 56t, 62t, and 66t Sizes
HEAVY DUTY 12g 26in. Rim Set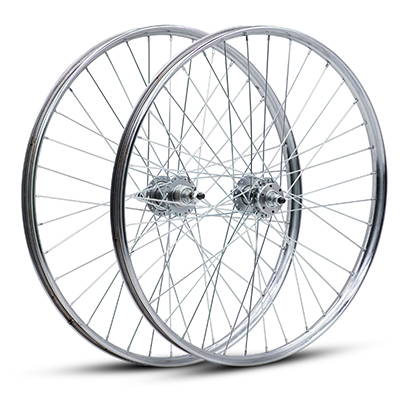 These wheels are made with stronger spokes, rims, and better bearings than stock wheels.
This makes for a stronger wheel, a more secure and safe ride, and more durable under weight and high speeds than other wheels.
✔ Improves Strength of Wheels
✔ Increases Safety and Longevity
✔ Available in Black and Chrome
Spring Idler Pulley Upgrade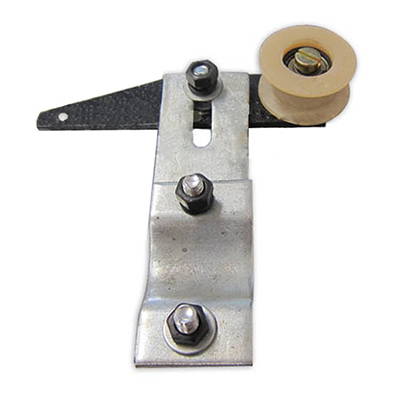 This idler reduces stress on your bicycle motor's chain and maintains tension no matter what terrain you're riding on. Its spring-loaded design consistently applies pressure to your chain, helping it roll smoothly and extending its life.
✔ Improves Chain Tension and Rotation
✔ Increases Life and Stability of Chain
✔ Easy to Adjust Tension When Necessary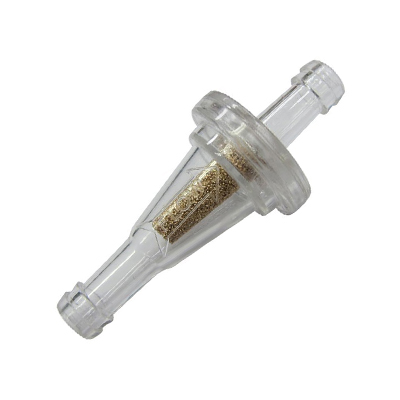 This fuel filter upgrade operates at higher volumes with lower pressure, helping filter out more harmful pollutants and debris than stock fuel filters. This helps preserve the internal components from premature ware and damage.
✔ Improves Fuel Quality
✔ Helps Extend the Life of Engines
✔ Compatible With All Bicycle Motors
Best Upgrades for Safety and Comfort
Why Add Upgrade Parts to Your Motorized Bicycle?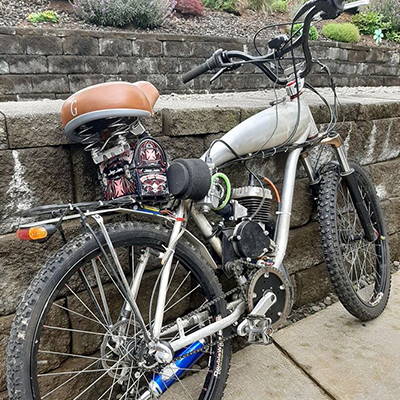 Eventually, all riders want more out of their motorized bike. It can be a matter of more torque for hilly commutes, more speed for racing, or just more visibility on the road. Whatever the case may be, the perfect- and sometimes, easiest- way to turn your build into the build of your dreams is by upgrading a few parts.
At the end of the day, through, there are three key reasons you should look into upgrading your motorized bike's components:
Improved Performance — If you want more speed or you want a boost of torque going up those challenging hills, upgrading your exhaust, carburetor, head, and even your sprockets will give you the power you can't get out of a stock bicycle motor.
Increased Reliability & Longevity — By upgrading parts like your CDI, magneto, and idler, you'll take stress off of your motor. Not only will your motorized bicycle run smoother and start more consistently, you'll increase its life, too.
Increased Safety & Comfort— When you upgrade components like your saddle, add some lights to your motorized bike, and even swap out the grips on your ride, you'll have more comfortable and safe rides.
Types of Motorized Bike Upgrades

With so many upgrades out there, it can be hard to decide which parts are best for your motorized bike or bicycle motor. Even our list up top can be a little exhaustive, so we wanted to break down the types of upgrades available to you.
Below, we'll go over each type of upgrade, what they do, and how they can help your build: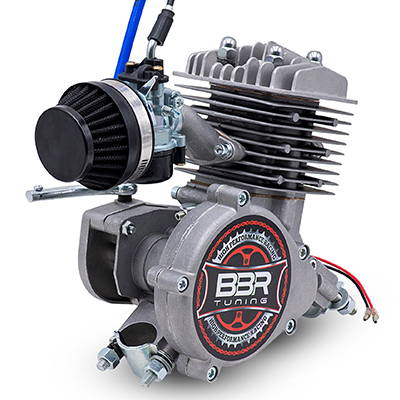 These components help improve the quality and volume of fuel and air entering into your bicycle motor's cylinder. This, in turn, will increase top end speeds.
✔ Carburetor upgrades help increase your top end speed.
✔ Fuel Filter upgrades help increase fuel quality for a longer lasting, smoother running engine.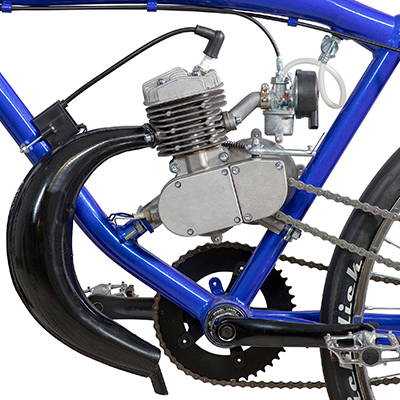 These upgrades help improve the rate and smoothness of getting fuel out of your engine. As exhaust improves, so will bottom end torque and top end speed.
✔ Deluxe exhausts help increase torque and top speeds.
✔ Stretch exhausts help smooth out exhaust flow for a better running bike engine.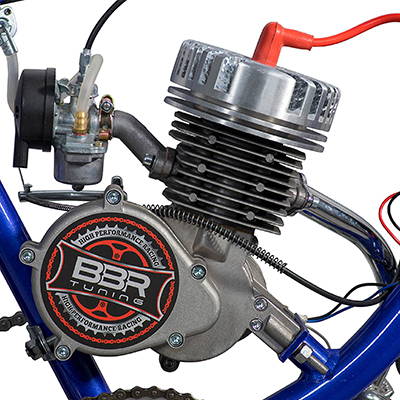 These upgrades will improve the compression of your cylinder, which is what helps the torque and power your engine offers.
✔ High performance heads increase compression for better torque to climb hills.
✔ High compression heads can also help improve the weight a bicycle motor can support.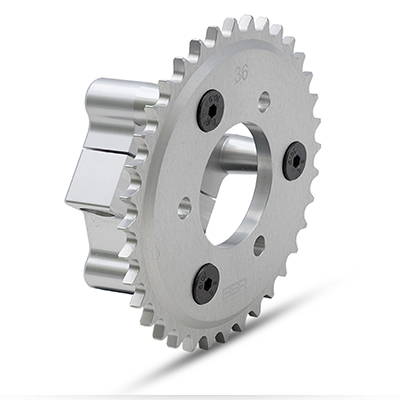 Upgrading your drivetrain components will help you find the right gear ratio for optimal riding, for more pulling power or more top end speed.
✔ Exchanging your rear sprocket for one with more teeth will increase torque.
✔ Exchanging your rear sprocket for one with fewer teeth will increase top end speed.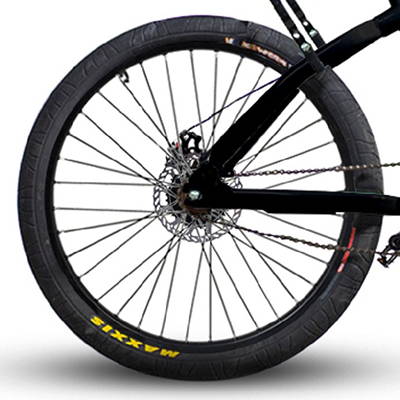 When you upgrade your wheels, you get an added bit of performance, safety, and security to your motorized bike.
✔ Upgraded wheels with 12g spokes are stronger than 14g and 16g spokes.
✔ Upgraded wheels also have stronger bearings for better safety at high speeds.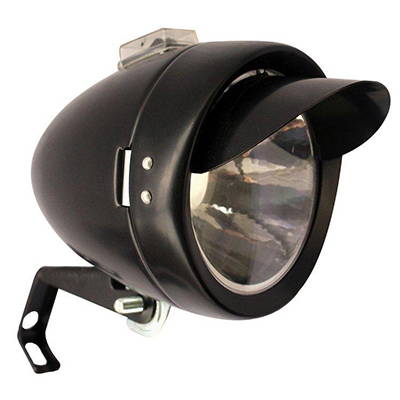 With these upgrades you'll have better visibility and control on the road, making your rides much safer.
✔ Adding lights to your motorized bike will keep you visible to other riders and drivers.
✔ Upgrades like grips give you more control over your bike's steering for maximum control and safety.
Why Do Riders Love BikeBerry Motorized Bike Upgrades?

We have the best customer service and tech support in the game. Most companies want to sell you the most expensive parts and leave it up to you to figure out the rest. At BikeBerry our engine experts will sit down with you to figure out your performance goals and get you the parts you need. After that, we can take you step by step through the installation, running, and maintenance of all parts and upgrades. And best of all, each upgrade we offer comes with lifetime assistance, so we'll be here for you and your motorized bike when you say the word.
We have the widest selection of motorized bike upgrades. While most companies only focus on performance upgrades, we made sure to offer every upgrade you could ever need for your motorized bike. From safety parts to high performance upgrades, we've got what you need to dial in the comfort, safety, and performance you need out of your motorized bike.
We offer high quality parts at the best value on the market. No one wants to spend an arm and a leg building a smoother riding bicycle motor or a safer motorized bike, but with most companies you'll be doing just that. At BikeBerry we have the quality parts you need at a price that any budget will love. And with PayPal Credit available, you can get the upgrades you need now and pay for them over time!
What Do Riders Have to Say?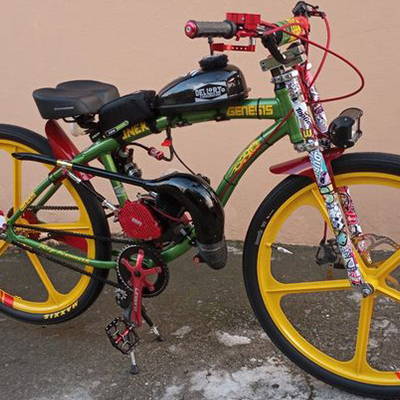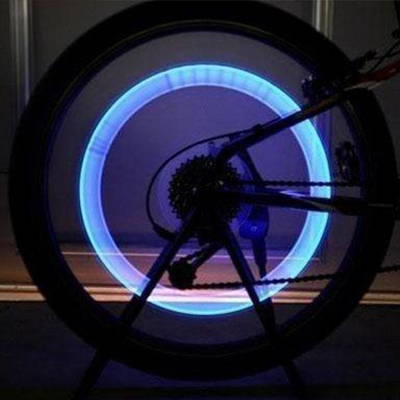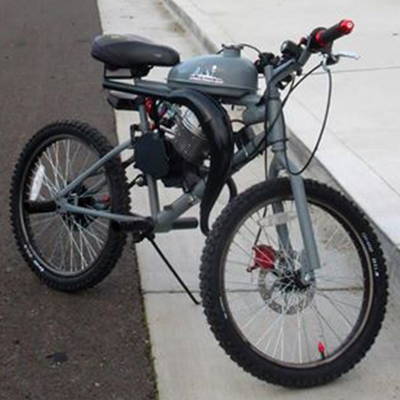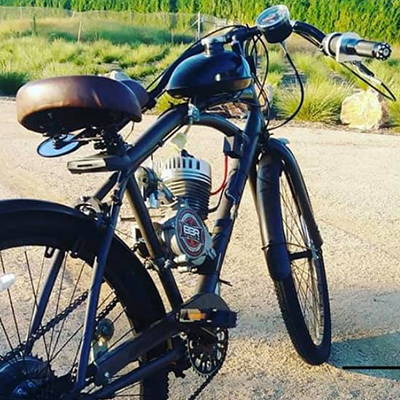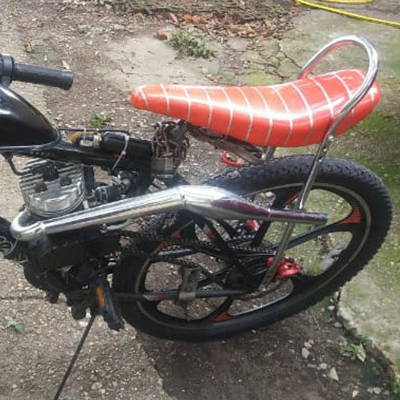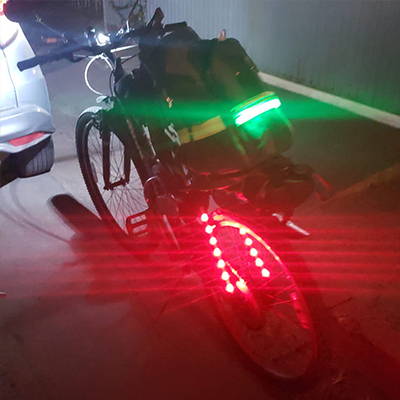 ⭐

⭐

⭐

⭐⭐ "You guys have a 5 star carb" -Victor T.

Way better than NT or CNS, love it! Great quality and performance differences to any one on the market. I was having bogging issues and rough idles, but once i got it on by engine it purred and roared. Great carb, definitely worth every penny. Highly recommended. Thanks Bikeberry for another great product!

⭐

⭐

⭐

⭐⭐ "Easy to use, easy to upgrade" -David O.
I bought the sprocket adapter so that I could keep the original coaster brake on my Huffy cruiser. Installation is easy and it fits perfectly. I think it's a great improvement over a sprocket attached to the spokes.
⭐

⭐

⭐

⭐⭐ "Just the best " -Joe N.
I have had a bunch of electronic speedometers and all have failed after a short time in different fashions. This analog speedo is easy to install and will work for a long time as they have for me.
⭐

⭐

⭐

⭐⭐ "Love these lights!" -Timothy S.
I am really happy with these lights, they are very bright and sensitive. They turn on just walking my bike where as other lights I have tried of this kind don't turn on until around 15mph. And my signals work great! Bikeberry always delivers on time not like competition! Have over 800 miles so far this year on bike. Beyond satisfied!
Frequently Asked Questions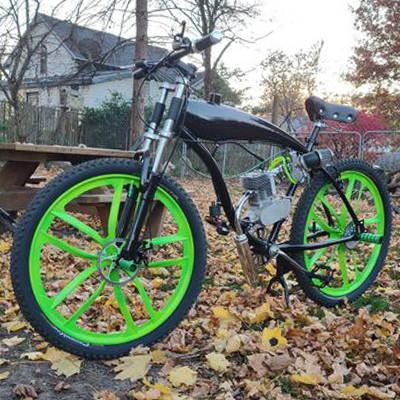 Q: What are the easiest upgrades I can make to my motorized bike?
A: For the easiest way to increase top end speed, we suggest upgrading to a deluxe exhaust and lowering the teeth on your rear sprocket.
The deluxe exhaust bolts right up to your engine and increases torque and top end speed.
Sprockets with 36-40 teeth are perfect for building top end speed.
For the easiest way to increase bottom end torque, we suggest upgrading to a stretch exhaust and a larger rear sprocket.
A stretch exhaust will have plenty of backpressure to give you a boost of torque.
Sprockets with 48-56 teeth are perfect for increasing torque and pulling power.
For the easiest way to increase the longevity of your motorized bike would be upgrading your fuel filter and using a sprocket adapter assembly.
An upgraded fuel filter will get rid of more contaminants to help increase the life of your engine's components.
A sprocket adapter will help increase the longevity of your wheels, as it will take the pressure off spokes which causes premature wear.
Q: How do I get more power out of my motorized bike?
A: The three components that will unlock your bicycle motor's power potential are an upgraded carburetor, exhaust, and head cap.
Upgrading your carburetor will increase the amount of air and fuel your bike engine can receive.
Upgrading your exhaust will increase the amount of fuel your motor can expel; and coupled with a performance carburetor you'll increase your top speed.
Upgrading your head will make sure that all of the air and fuel your engine takes in has the proper vacuum for optimal processing for optimal torque.
If you plan on upgrading these components, it's important to know that there'll be a little tuning involved. This is because of the increased air, fuel, and compression your engine will experience.
When fuel and airflow are too much for an engine, it won't run properly unless tuned. That being the case, you have two things to do: port and polish your cylinder to ensure proper fuel flow, or tuning your carburetor.
For more information on porting and polishing your 2-stroke bicycle motor's cylinder, click here and head to our step-by-step instructions on how to get the job done.
Q: What upgrades do I need to make my bicycle motor run smoother?
A: When riders want a smoother ride, there are two components that do the trick: an upgraded exhaust and an upgraded chain idler. These two components help to ease the vibration of your bicycle motor and stabilize the chain for a smoother rotating, less jerky ride:
Upgraded exhausts like the expansion chamber are designed to circulate and create a smooth stream exhaust coming from your engine. This helps lower the vibrations your motorized bike experience for a smoother running engine.
Upgrading your idler to a upgraded chain idler will help stabilize the tension on your chain. This will help keep your chain from jumping or misaligning, leading to jerky operation. And an easier running engine performs better and lasts longer.
Q: How can I make my motorized bike safer?
A: If you want to make your motorized bike as safe as possible, it's vital that you start by adding lights to your bike and upgrading your wheels:
Lights have a dual purpose: head lights help you see the road in front of you; while tail lights, turn signals, and wheel lights help you stay visible to drivers and other riders.
Upgrading your wheels with heavy duty spokes and hubs will ensure they withstand more weight than ever, and they'll be able to travels safer for longer at high speeds compared to regular wheels.
Q: What precautions should I take before I upgrade my motorized bike?
A: The first, and probably most important, thing you should take into consideration is whether the upgrade you have in mind fits your motorized bike.
Ensure parts like wheels and lights are the size compatible with your bicycle. For example, lights should be mounted snug against the bike; and when replacing wheels, ensure your motorized bike wheels are the proper size and not smaller/larger than what you're using.
Also ensure that any bicycle motor upgrades are compatible with your engine. For example, ensuring the mounting ports of an exhaust line up or a carburetor fits properly onto its manifold.
The next thing you want to do is ensure that any upgrades you make to your engine are tuned properly. It's worth mentioning again that when you upgrade one component of your engine, there's a chance you'll need to tune or adjust other components.
For example, if you upgrade your carburetor you'll be giving your engine much more fuel and air. That means you'll need to adjust the fuel jets inside to compensate.
So when you start upgrading your engine, make sure the components you choose are fit your bike, your bicycle motor, and you know how to adjust components of your engine when the time components.
Q: Do I need to upgrade my motorized bike?
A: If you plan on using a motorized bike for racing, commuting, or going off-road, you're going to want to upgrade components on your bicycle motor.
Don't get us wrong, a stock bicycle engine and simple motorized bike are fun and great for riding every once and a while. But if you want to push your RPM's to the max or you want to build a commuter, you're going to need to enhance your motorized bike's performance.
The higher the performance your motorized bike has, the more safety it should have as well. That means making sure your bike can physically and mechanically take all the performance upgrades you've made. Moreover, that you can see and be seen while you're riding.
As you can see, unless you plan on leaving your motor as a hobby project, it's time to start considering upgrading your bike. And that all starts with our list of the best upgrades for your motorized bike.
So what are you waiting for?
Editor's note: This article was originally published in August 2017. It has been updated and revised for accuracy and comprehensiveness as of September 2021.